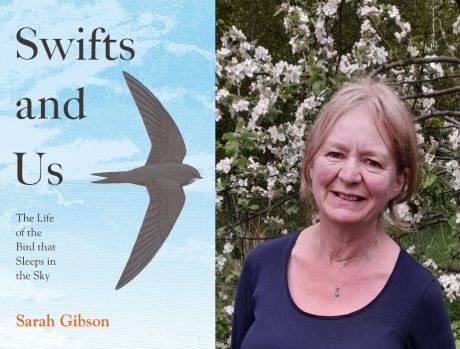 Sarah Gibson - Swifts and Us
'The arrival of the first swifts at the beginning of May is a thrilling moment. The first screech of a swift irrefutably rings in the season, wildly announcing the promise of sunlit days and long, warm evenings.'
Join author Sarah Gibson as she talks with Edward Mayer from Swift Conservation.
Choose your ticket and book - with or without postage or the show only option.
The event link will be sent about 24-hours before the event.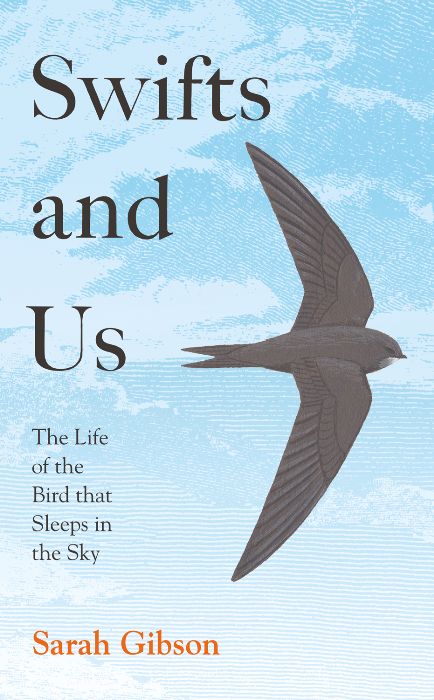 Swifts and Us - The Life of the Bird that Sleeps in the Sky
Swifts live almost entirely in the air. They are living symbols of wildness. They are the most aerial of birds, staying on the wing for years at a time. They catch all their food in the air: flies, spiders, beetles, even small moths and dragonflies, carried on the wind. They drink and bathe on the wing, sleeping and even mating in the air. They fly closer to the sun than any other bird. This is their realm, the world to which they are supremely adapted. They fly thousands of miles across the world, navigating their way around storms, never lighting until they return home with the summer.
There is one thing the sky denies them: a place to rear their young. For this, they descend, seeking out a safe hideaway to build a nest and breed. Not in the exposed wind-blown tree-tops, but a dark, tiny cavity, sheltered from the weather and predators, a hole under the eaves of a house or the crevice of a church or old factory.But swifts are in real danger: often unintentionally, we are sealing our homes against wildlife of any kind. Loss of breeding places is a significant factor in the steep decline of these birds over the last twenty years.
Swifts and Us is a revealing, ardent and urgent exploration of these extraordinary, mysterious birds, their ancient ancestry and how they have been regarded through history. From the earliest evidence of primeval swifts to their remarkable way of life to the now urgent action that is needed to protect and ensure their future, it is an immersive and passionate love letter as well as a clarion call for action to keep them screaming through our skies.
ABOUT SARAH
Sarah Gibson is a late developer. She barely noticed a swift until the fifth decade of her life, while the thought of writing a book occurred to her only when she reached her sixth. She has worked for Shropshire Wildlife Trust for twenty years, writing and producing membership magazines and nature reserve interpretation. Known to harangue her esteemed colleagues for over-use of conservation jargon, she is continuously inspired by their determined efforts to keep nature alive in all its extraordinary diversity and to share it in imaginative ways with others.