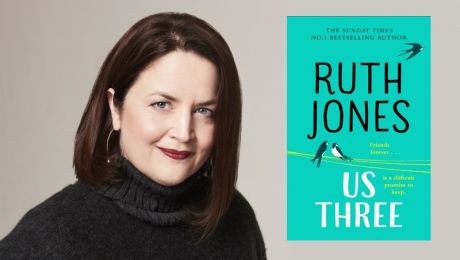 Ruth Jones
Award winning author and actor Ruth Jones will be in conversation with Niall Carmichael-Jones. Ticket includes a hardback copy of her new novel Us Three (RRP 14.99) along with a signed bookplate.
Date
Thursday 24th September 2020
Time
7:00 PM
Doors Open
6:50 PM
Venue
Virtual Event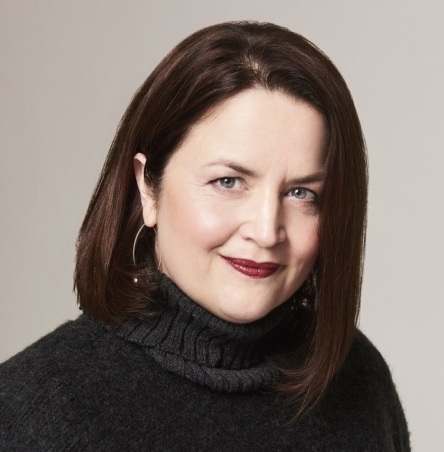 Ruth Jones is best known for her outstanding and award-winning television writing - BBC 1's Gavin and Stacey, in which she played the incorrigible Nessa, and Sky 1's Stella, in which she played the titular role. She has won acclaim for her performances in BBC dramas Tess of the D'Urbervilles, Little Dorrit and Hattie, as well as comedies Little Britain, Saxondale and Nighty Night. Her debut novel Never Greener was a number one bestseller, and her second - Us Three - is out this September!
Your ticket to the virtual event includes a HARDBACK COPY of US THREE and a signed bookplate, free local delivery (5-miles from Tring) to your door or you can collect from the shop. Or a postage option for an additional £3.50 if you live further afield (within the UK).
Please contact the shop if you are outside the United Kingdom.
The Virtual Event link will be emailed to you on the afternoon before the interview. There will be a phone number to call in the event of technical issues.
US THREE
Meet Lana, Judith and Catrin. Best friends since primary school when they swore an oath on a Curly Wurly wrapper that they would always be there for each other, come what may.
After the trip of a lifetime, the three girls are closer than ever. But an unexpected turn of events shakes the foundation of their friendship to its core, leaving their future in doubt – there's simply too much to forgive, let alone forget. An innocent childhood promise they once made now seems impossible to keep…
A funny, moving and uplifting novel about life's complications, the power of friendship and how it defines us all, from Ruth Jones, co-writer of Gavin & Stacey and author of the smash-hit, number one bestselling debut, Never Greener.
'I love books about gnarly, messy relationships and this one kept me gripped from the beginning. A great read.' - Jane Fallon, bestselling author of TELL ME A SECRET
'Easy to read and full of laughter - and truth.' DAILY MAIL
'Thought-provoking, compelling and ultimatley redemptive." SUNDAY EXPRESS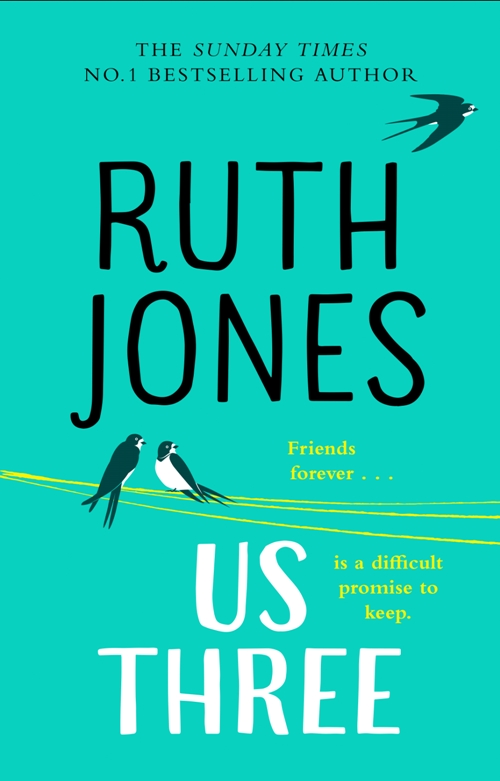 In US THREE, as in NEVER GREENER, Ruth brings to novel-writing all of the heart, warmth and empathy that made her name as the co-creator of Gavin and Stacey. Her books are unputdownable, relatable and feature characters you feel you've known a lifetime.
'A touching celebration of the beauty and endurance of female friendship'– Dawn French
'Ruth Jones is excellent on human nature and why we make the mistakes we do. I felt for every character. Unputdownable.' - Jojo Moyes, bestselling author of Me Before You
'This novel oozes warmth and honesty. A big-hearted book that provides a cast of characters you'll lose your heart to.' – Adele Parks
'I loved this brilliantly gripping depiction of the complexities of female friendship over the years. Love, betrayal, comedy and loss - Us Three has it all.' – Fiona Neill