Rob Biddulph
Join the brilliant author and illustrator Rob Biddulph for a wonderful session that everyone can join in and draw along.
Event suitable for children 4-7 years
There will be the opportunity to ask Rob questions towards the end of the event (using email and chat functions)
Event hosted by Our Bookshop in Tring.
Each book/ticket comes with a FREE activity sheet by Rob Biddulph.
This event is available to Schools - we have emailed everyone on our Schools mailing list.
If you represent a school or class and want to join in please click here and get in contact
This amazing event is available to Schools - we are keeping in touch with everyone on our Schools mailing list.
If you represent a school or class and want to join in please click here and get in contact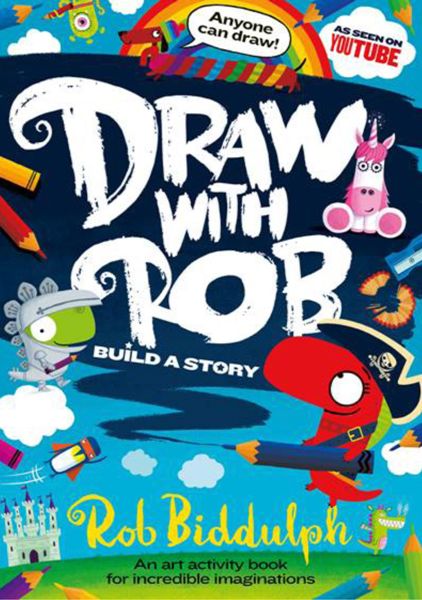 Find out how Rob became the award-winning picture book creator of books such as Odd Dog Out and Blown Away, broke the world record for the world's largest art lesson last year and helped everyone get through lockdown with his wonderful Draw with Rob videos. Don't forget your pens and paper!
Buy either books and get a FREE ACTIVITY SHEET made by Rob Biddulph
DRAW WITH ROB : Build a Story (RRP £6.99)
The internet phenomenon #DrawWithRob is now an incredible activity book for you to draw with Rob at home - filled with drawing and story time fun! As seen everywhere on YouTube, Facebook, TikTok, TV, and more, from the creative genius and bestselling author Rob Biddulph! At home and wondering what to do? Pick up your pencils and join thousands of children around the world and #DrawWithRob - story time has never been so much fun! Learn how to build your own story, and even create your own book, step-by-step! The first DRAW WITH ROB activity book went to Number One in the charts and was named 'Book of the Year' at the 2020 Sainsbury's Children's Book Awards! Now every family can share this spectacularly story-filled new art activity book. Join Rob and learn to draw your favourite storybook characters - from unicorns to dragons and from knights to monsters, this perfect present is packed with arts, crafts and family fun. The bestselling and award-winning author/illustrator Rob Biddulph is the genius behind the phenomenal, viral sensation that is DRAW WITH ROB and the accompanying activity book, and now the sensational DRAW WITH ROB: STORY TIME - bringing joy to families everywhere with his easy to follow instructions and warm-hearted humour.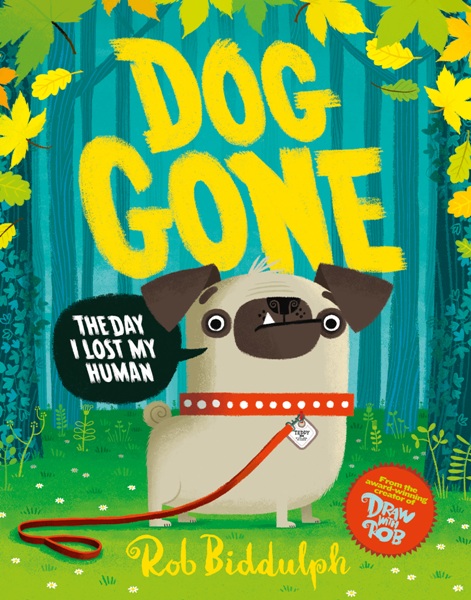 DOG GONE (RRP £6.99)
A brand-new, wonderfully waggy story of one dog day afternoon, from the genius behind the #DrawWithRob phenomenon and the bestselling and award-winning Blown Away! Every dog has his Dave (or otherwise-named human)... but on a walk in the park, the adorable Teddy the pug, loses his! And when Teddy finds himself at the shed of the TERRIBLE TROLL in the woods, he might find more than he bargained for... a new friend.
Packed with delight, dogs, and even a Dave, this hilariously funny and exquisitely illustrated new book from the incredible Rob Biddulph, the creative star behind the viral and phenomenal #DrawWithRob, will have you panting for more! This is the perfect story for boys and girls of 4+, and dog-lovers everywhere, to share with their families! Roll around in the rhymes and enjoy Rob Biddulph's trademark warm-hearted humour.