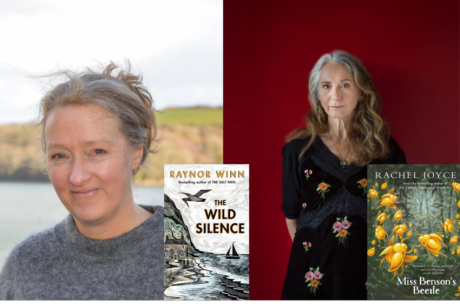 Raynor Winn and Rachel Joyce
Join Raynor Winn and Rachel Joyce in conversation with Harriet Queralt about their careers, their writing and particularly their latest books The Wild Silence and Miss Benson's Beetle.
Ticket includes your chosen book with a signed bookplate.
Date
Wednesday 25th November 2020
Time
7:00 PM
Doors Open
6:50 PM
Venue
Virtual Event
Please choose either the event ticket only or with the book of your choice. Free local delivery (5-miles from Tring) to your door or you can collect from the shop. Or a postage option for an additional £3.50 if you live further afield (within the UK).
Please contact the shop if you are outside the United Kingdom.
The Virtual Event link will be emailed to you on the afternoon before the interview. There will be a phone number to call in the event of technical issues.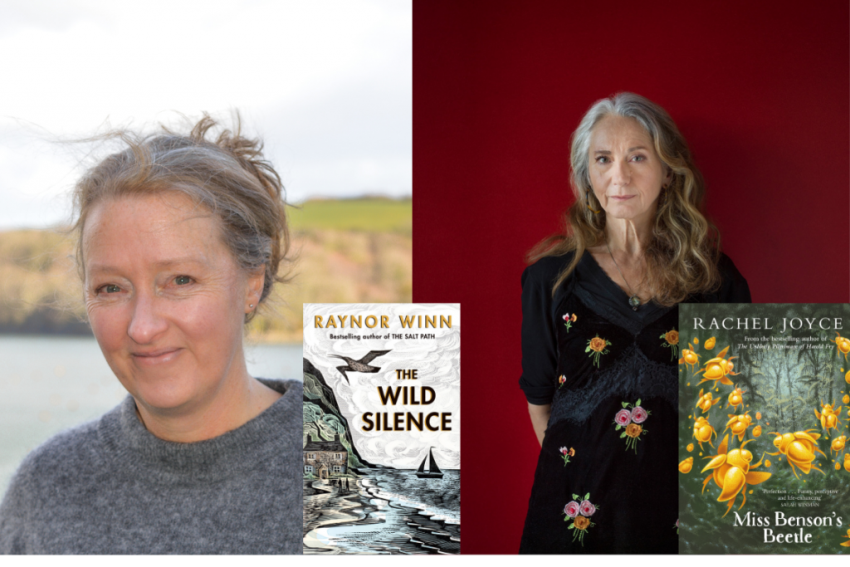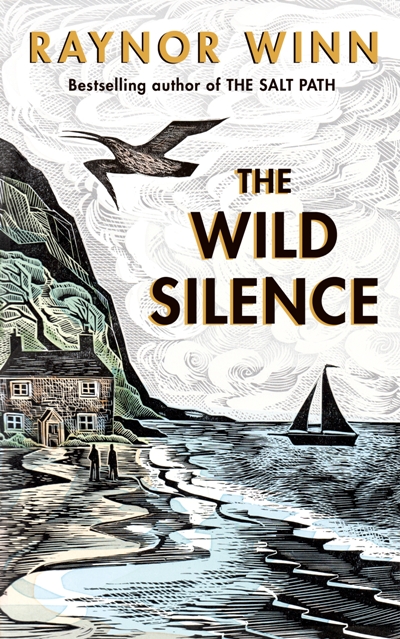 THE WILD SILENCE BY RAYNOR WINN
Following Sunday Times bestselling, prize winning book The Salt Path, Raynor Winn returns with her profoundly moving second memoir.
In The Salt Path Raynor and her husband Moth head to the windswept coastline to try to find a way through homelessness, and ultimately to find themselves. Now in The Wild Silence they come back to four walls, but the sense of home is elusive and returning to normality is not easy.
Raynor and Moth continue to face his debilitating illness, as Raynor struggles to recover trust in herself and others. Until someone who read The Salt Path makes an unbelievable offer and they find themselves living on an overused farm, tasked with revitalising the land and returning the wildlife to its hedgerows. With only their life-long love of each other and the natural world to help them, they begin to rediscover the meaning of home.
The Wild Silence is the story of one couple's inextricable connection to the land; and how by exploring their past, Raynor comes to terms with their future. The Salt Path has been optioned for a feature film adaptation by producers Llyod Levin and Beatriz Levin of Shadowplay Features along with Elizabeth Karlsen and Stephen Woolley of Number 9 Films. Raynor will be working alongside both producers during the production of the film.
Since travelling the South West Coastal Path, Raynor Winn has become a regular long-distance walker and writes about nature, homelessness and wild camping. She lives in Cornwall. This is her second book. Raynor is available for interview and features.
MISS BENSON'S BEETLE BY RACHEL JOYCE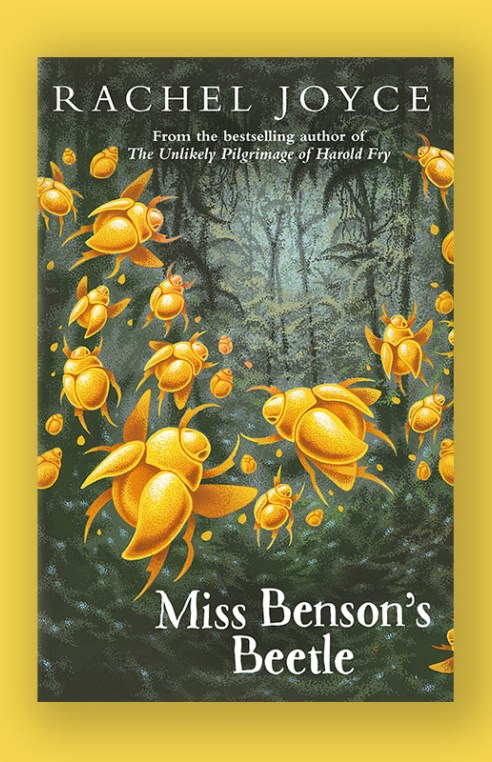 An uplifting and redemptive story of a glorious female friendship against the odds
BOOKMARK BOOK OF THE YEAR 2020!
'A girl's own adventure... This is Rachel Joyce's best book yet ... Exciting, moving and full of unexpected turns.' THE TIMES
'Brilliant and elegant and wise...powerful and moving...I can't recommend it enough.' JOANNA CANNON
'A beautiful portrayal of female friendship in all its frailties, contradictions and strengths.' RAYNOR WINN
'The perfect escape novel for our troubled times.' PATRICK GALE
It is 1950. In a devastating moment of clarity, Margery Benson abandons her dead-end job and advertises for an assistant to accompany her on an expedition. She is going to travel to the other side of the world to search for a beetle that may or may not exist.
Enid Pretty, in her unlikely pink travel suit, is not the companion Margery had in mind. And yet together they will be drawn into an adventure that will exceed every expectation. They will risk everything, break all the rules, and at the top of a red mountain, discover their best selves.
This is a story that is less about what can be found than the belief it might be found; it is an intoxicating adventure story but it is also about what it means to be a woman and a tender exploration of a friendship that defies all boundaries.
Photo of Rachel Joyce - Credit Pal Hansen