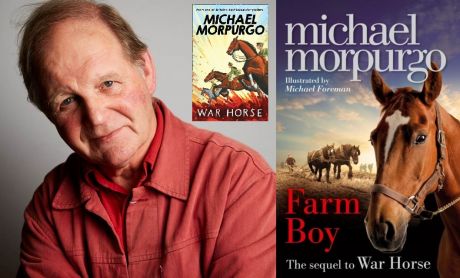 Michael Morpurgo
Join us for this wonderful event with Michael Morpurgo, the former Children's Laureate and best-selling author of over 150 books.
This event is organised as part of Armed Forces Week, and as it happens it is also Independent Bookshop Week.
Michael will be in conversation with Our Bookshop owner Ben Moorhouse. They will be particularly focusing on his book Farm Boy (the follow up to War Horse)
The link to view live will be supplied via email, 24 hours before the event.
Event suitable for School Years 4 to 9.
This event is available to Schools - we will be emailing everyone on our Schools mailing list. Join our schools mailing list here - click here
If you represent a school or class and want to join in please click here and get in contact quoting Michael Morpurgo.
Michael Morpurgo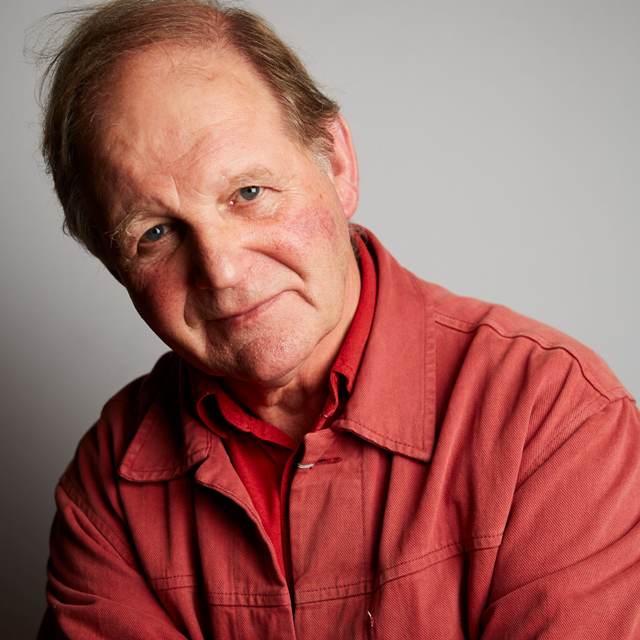 Michael Morpurgo, began writing stories in the early '70's, in response to the children in his class at the primary school where he taught in Kent. One of the UK's best-loved authors and storytellers, Michael was appointed Children's Laureate in 2003, a post he helped to set up with Ted Hughes in 1999. He was awarded an OBE in 2007 and a Knighthood in the New Year's Honours in 2018 for services to literature and charity. He has written over 150 books, including The Butterfly Lion, Kensuke's Kingdom, Why the Whales Came, Private Peaceful and War Horse, which was adapted for a hugely successful stage production by the National Theatre and then, in 2011, for a film directed by Steven Spielberg. The most recent film adaptation of his books is Waiting for Anya directed by Ben Cookson. He has won numerous awards including those voted for by children themselves, the Blue Peter Book Award and the Children's Book Award. His latest books are two picture books, Song of Gladness illustrated by Emily Gravett, published by Macmillan and The Birthday Duck illustrated by Sam Usher, published by Harper Collins.
A son and grandson of actors, Michael has acting in his blood and enjoys collaborating and performing live adaptations of his books at festivals, concerts and theatres.
Michael's books have been translated into many languages including Chinese, Bulgarian and Hungarian, Hebrew and Japanese. He travels all over the UK and abroad talking to people of all ages at literary festivals, telling his stories and encouraging them to tell theirs.
With his wife Clare, he set up the charity Farms for City Children, which offers children and teachers from inner-city primary schools the chance to live and work in the countryside for a week on one of the charity's three farms in Devon, Gloucestershire and Wales. Over 100,000 children have visited the three farms run by the charity since it began in 1976. Teachers frequently comment that a child can learn more in a week on the farm than a year in the classroom.
Farm Boy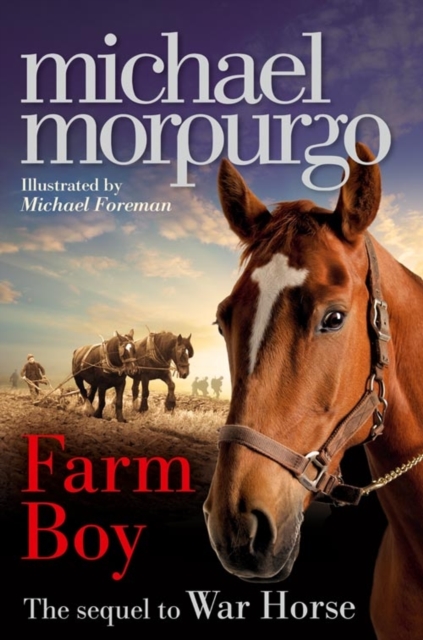 The magical sequel to 'War Horse', soon to be a major motion picture. Joey was the last working horse on the farm, and the apple of Grandpa's eye. In War Horse, Joey was sent away from the farm to be a warhorse in WWI.
Grandpa had joined the cavalry in order to find, and fight, with Joey. Farm Boy brings us forward fifty years with Grandpa not only telling his grandson, Joey's story but also a 'shameful secret' which he has held for years... The story is set in Iddesleigh in Devon and lovingly evokes the bonds between farm and farmer; grandson and grandfather.
The spirit of rural life is superbly captured in both Michael Morpurgo's writing and Michael Foreman's illustrations. An irresistible title from acclaimed author-illustrator partnership.
Photo of Michael Morpurgo - credit Phil Crow