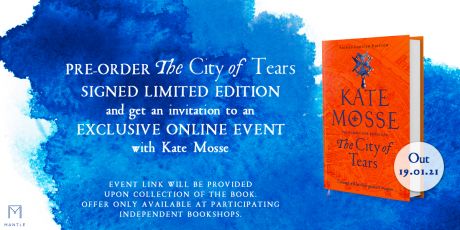 Kate Mosse - The City of Tears
Get your signed limited edition copy of The City of Tears from Our Bookshop and see this wonderful event on 28th January.
Kate Mosse will be speaking to broadcaster Katie Derham about her epic historical adventure series that started with The Burning Chambers and is now continued with The City of Tears. Hear about the inspirations behind Kate's writing, her research and her love of history and storytelling. The event is hosted by Pan Macmillan for Independent Bookshops.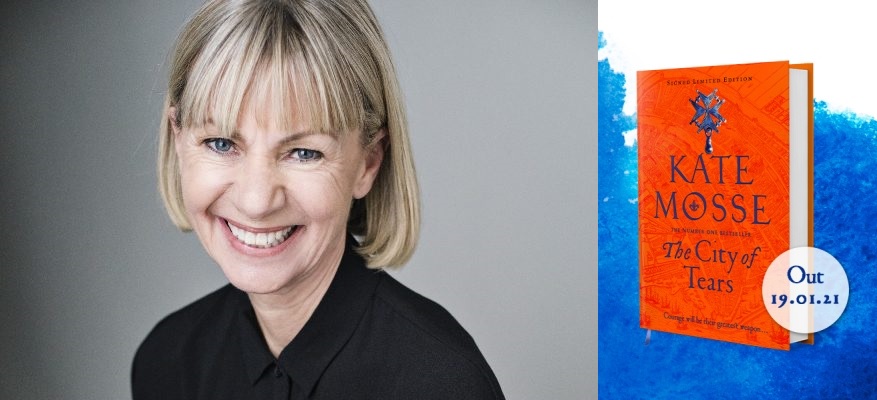 The evening will also transport you to the streets of Amsterdam where Kate will take you on an exclusive guided walking tour of the famous City of Tears. For a one off voyage for the armchair traveller, Kate will point out the historical locations that inspired the novel and show you what it would have been like walking through this magnificent city in the 16th century.
'A gorgeously written, utterly absorbing epic. I absolutely loved it' - Lucy Foley
'This is historical fiction to devour. Nobody does it like Kate Mosse' - Anthony Horowitz, on The Burning Chambers
'A novel with vast scope and ambition, brilliantly achieved. I was utterly immersed in this spell-binding story' Rosamund Lupton, author of Sister
June 1572: for ten, violent years the Wars of Religion have raged across France. Neighbours have become enemies, countless lives have been lost, and the country has been torn apart over matters of religion, citizenship and sovereignty.
But now a precarious peace is in the balance: a royal wedding has been negotiated by Catherine de' Medici and Jeanne d'Albret, an alliance between the Catholic Crown and Henri, the Huguenot king of Navarre. It is a marriage that could see France reunited at last. Meanwhile in Puivert, an invitation has arrived for Minou Joubert and her family to attend this historic wedding in Paris in August.
But what Minou does not know is that the Joubert family's oldest enemy, Vidal, will also be there. Nor that, within days of the marriage, on the eve of the Feast Day of St Bartholomew, Minou's family will be scattered to the four winds and one of her beloved children will have disappeared without trace . .
. A breath-taking novel of revenge, persecution and loss, sweeping from Paris and Chartres to the City of Tears itself - the great refugee city of Amsterdam - this is a story of one family's fight to stay together, to survive and to find each other, against the devastating tides of history . .
. Following on from the Sunday Times number one bestseller, The Burning Chambers, Kate Mosse's The City of Tears is the second thrilling historical epic in The Burning Chambers series, for fans of Ken Follett and Dan Brown.