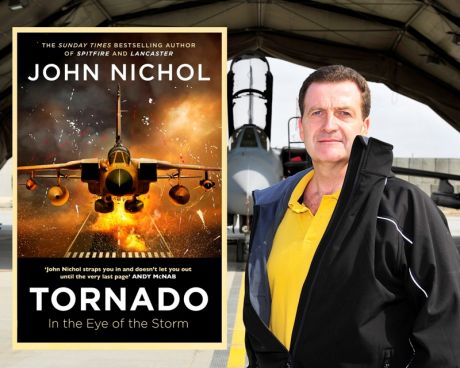 John Nichol - Tornado
Join former RAF Officer John Nichol for a discussion about his career and his books including his latest book Tornado - In The Eye of the Storm.
This event is organised as part of Armed Forces Week, and as it happens it is also Independent Bookshop Week.
John will be talking to Our Bookshop owner Ben Moorhouse.
Pick your ticket and book choice (with or without postage) and you'll receive the registration link around 24-hours before the event.
Former Tornado Navigator John Nichol tells the incredible story of the RAF Tornado force during the First Gulf War in 1991; the excitement and the danger, the fear and the losses. It is an extraordinary account of courage and fortitude. 'We were doing about 620 miles-per-hour, 200 feet above the desert, in total darkness.

Everything was running on rails as we approached the target. Then all hell broke loose. I remember the missile being fired at us; I broke left and shouted, "Chaff!" 'All I could see was a flame, like a very large firework, coming towards me.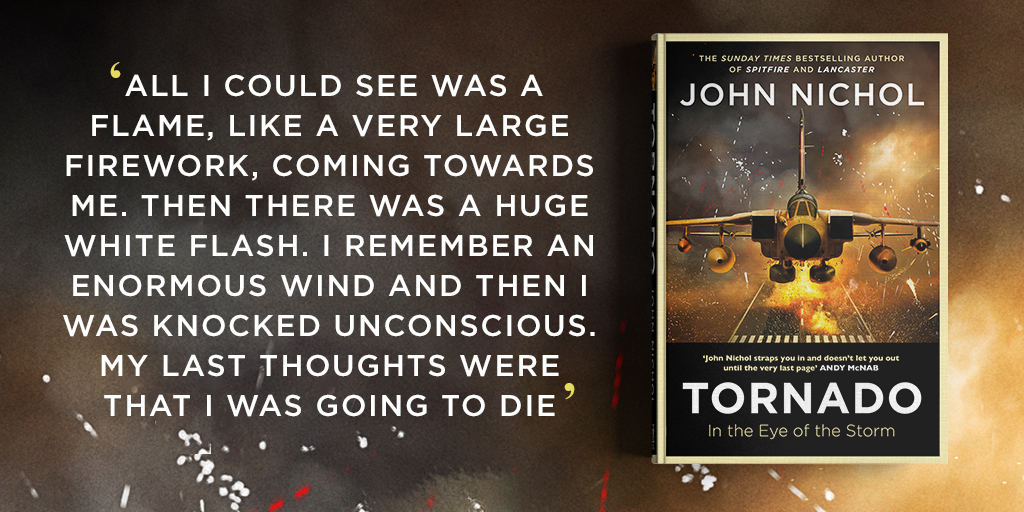 Then there was a huge white flash. I remember an enormous wind and then I was knocked unconscious. My last thoughts were that I was going to die.'In 1990, Iraqi dictator Saddam Hussein ordered the invasion and occupation of neighbouring Kuwait, setting in motion a chain of events that had unimaginable political, military and personal repercussions, which still reverberate around the globe today.

This is the story of the aircrew at the heart of Operation Desert Storm, almost none of whom had any prior experience of armed combat. It is the story of the Tornado's missions, of those who did not return - and of the families who watched and waited as one of the most complex conflicts in recent history unfolded live on television. It is a story of untold fear and suffering, and astounding courage in the face of hitherto unimaginable adversity.