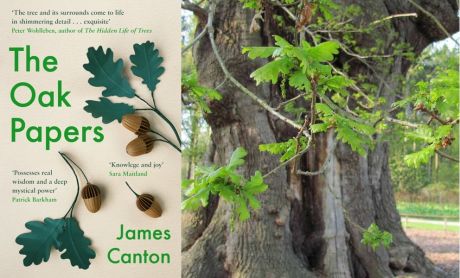 James Canton - The Oak Papers
Listen to James Canton pay homage to the oak tree and the important role it plays today, in our landscape and in our lives.
James will be talking to Our Bookshop owner Ben Moorhouse. This event is the publisher launch of the Paperback version in the UK.
Choose your ticket and book - with or without postage or the show only option. The event link will be sent about 24-hours before the event.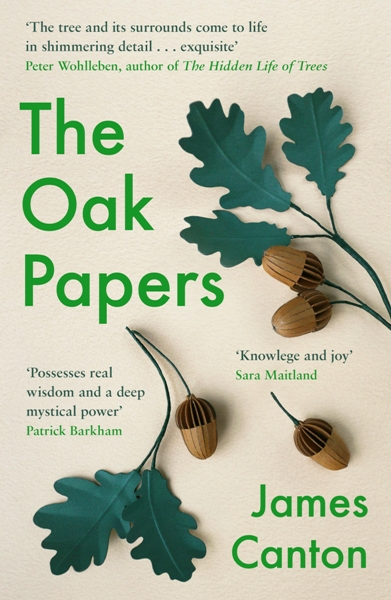 The Oak Papers (PB - £11.99)
James Canton spent two years sitting with and studying the ancientHonywood Oak. A colossus of a tree, it would have beena sapling when the Magna Carta was signed. Inevitably he needs to slow down in order to appreciate it fully, to tune in to its slower time frame, to connect with the ecosystem that lives around it, inside it and beneath it.
This leads him to investigate our long-standing dependency on the mighty oak, and how this has developed and morphed into myth and legend.We no longer build our houses and boats from them, use them to fuel our fires; physically, we don't need them in the same way now. Or do we?
Blending personal experience with cultural legacy, The Oak Papers is a meditative and healing book about the lessons we can learn from the natural world, if only we slow down enough to listen.
• The Oak Papers will be serialised on BBC Radio 4's Book of the Weekbetween 3-7 August.
• James Canton visited the eight-hundred-year-old Honywood Oak during the breakdown of a long-term relationship, finding a sense of peace and calm beneath its branches. He kept diary entries of the experience as he began to observe and understand the oak's delicate ecosystem.
• Scientists are only now beginning to discover the ways in which trees can communicate and support each other through their root systems, yet we have forgotten much of the cultural ties that connect us to the oak.
• The Oak Papers looks at our relationship with the natural world through cultural and literary reckonings with trees, myth, folklore and history. Canton also talks to woodsmen and women, arboriculturalists, psychologists and artists to understand our age-oldconnection with and dependency on oaks.
• James is based in Essex and is available for press and online events.
Further praise for THE OAK PAPERS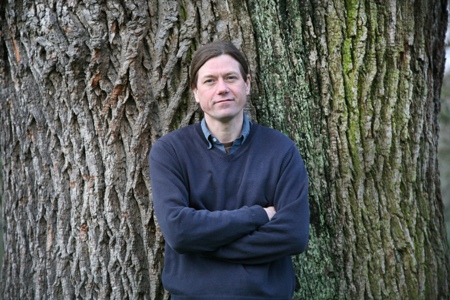 'James Canton knows so much, writes so well and understands so deeply about the true forest magic and the important place these trees have in it. Knowledge and joy.'
SARA MAITLAND, author of Gossip from the Forest
'This is a moving, poetic and life-affirming exploration of the idea that a person can form a rich and rewarding bond with an individual tree. The Oak Papers possesses great sensitivity, real wisdom and a deep mystical power.'
PATRICK BARKHAM, author of Badgerlands