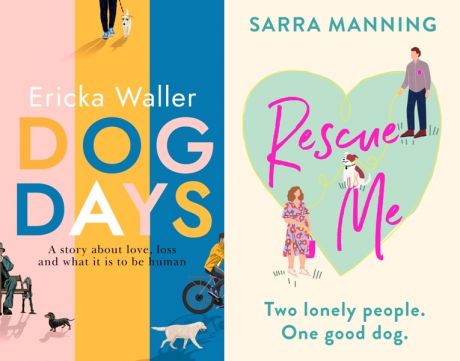 Ericka Waller and Sarra Manning
Join Authors Ericka Waller and Sarra Manning as they talk about their latest books - Dog Days and Rescue Me. The authors will be in conversation with Author Jules Wake, good friend of Our Bookshop.
Buy either book and you will receive a ticket to the event. If you buy either book without postage, you can pick up your copy from Our Bookshop in Tring. The event link will be sent to all ticket holders 24 hours before the event.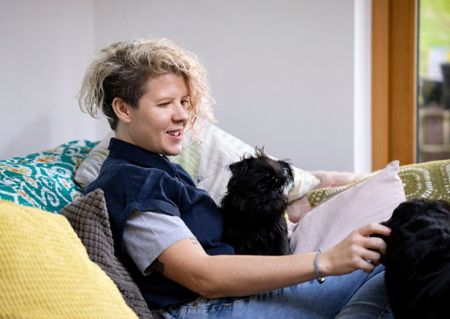 DOG DAYS by Ericka Waller (£14.99 Hardback)
George is very angry. His wife has upped and died on him, and all he wants to do is sit in his underpants and shout at the cricket. The last thing he needs is his cake-baking neighbour Betty trying to rescue him. And then there's the dog, a dachshund puppy called Poppy. George doesn't want a dog - he wants a fight.
Dan is a counsellor with OCD who is great at helping other people - if only he were better at helping himself. His most meaningful relationship so far is with his labrador Fitz. But then comes a therapy session that will change his life.
Lizzie is living in a women's refuge with her son Lenny. Her body is covered in scars and she has shut herself off from everyone around her. But when she is forced to walk the refuge's fat terrier, Maud, a new life beckons - if she can keep her secret just a while longer...
Featuring an unforgettable cast of characters - joyous, heartbreaking and wise - Dog Days is about those small but life-changing moments that only come when we pause to let the light in.
ERICKA WALLER lives in Brighton with her husband, three daughters and pets. Previously, she worked as a blogger and columnist. Dog Days is the sum of everything she has learned about love, loss and the healing power of dogs.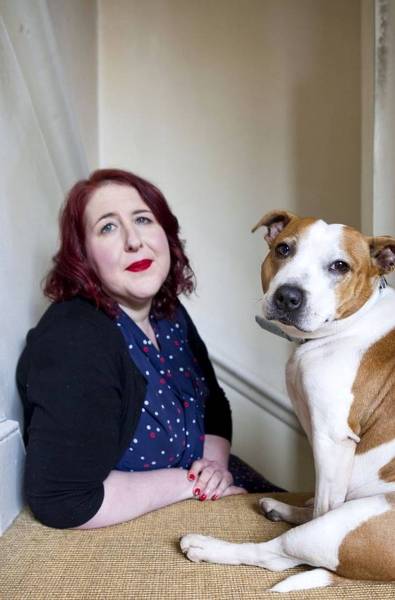 Rescue Me by Sarra Manning (£16.99 Hardback)
'LOVED LOVED LOVED... the ABSOLUTE tonic I needed right now. The perfect feel good read, I fell in love with Margot, Will, and Blossom' Nina Pottell
'Deeply satisfying and impossible to put down' Santa Montefiore
Even when you've given up on love, it will still rescue you... Margot doesn't have time for love. Will is afraid to love. And neither of them are expecting to fall in love with Blossom: a gentle Staffy with a tragic past, a belly made for rubbing and a head the size of a football.
After their first meeting at the rescue centre, both Margot and Will want to adopt Blossom so reluctantly agree to share custody. But Will's obsession for micro-managing and clear-cut boundaries and Margot's need to smother Blossom with affection, means that soon they have a very confused and badly behaved dog on their hands.
Can they put their differences aside to become successful "copawrents" and maybe even friends? And meanwhile, does Blossom have plans of her own?
Sarra Manning has been a voracious reader for over forty years and a prolific author and journalist for twenty five. Her seven novels, which have been translated into fifteen different languages include Unsticky, You Don't Have To Say You Love Me, The House Of Secrets and The Rise And Fall Of Becky Sharp.
She started her writing career on Melody Maker and Just Seventeen, has been editor of ElleGirl and What To Wear and has also contributed to The Guardian, ELLE, Grazia, Stylist, Fabulous, Stella, You Magazine, Harrper's Bazaar and is currently the Literary Editor of Red magazine.
Sarra has also written over fifteen YA novels, and lighthearted romantic comedies under a pseudonym.
Sarra has also been a Costa Book Awards judge and has been nominated for various writing awards herself.
She lives in London surrounded by piles and piles of books.
Praise for Sarra Manning
'Fantastically addictive, beautifully written' Paige Toon
'Bright, funny, romantic - a total joy to read!' Mhairi McFarlane