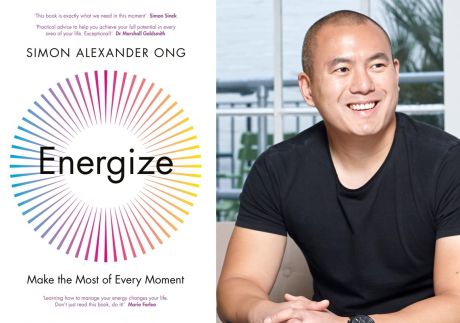 Energize by Simon Alexander Ong - BUSINESS BOOKCLUB
Join personal development entrepreneur, coach and public speaker Simon Alexander Ong as he tells us how to manage our energy to supercharge your productivity, performance, and happiness. As detailed in his new book ENERGIZE.
Simon will be in conversation with Emily Stone, Co-Director of Gilded Bee, a local business here in Tring.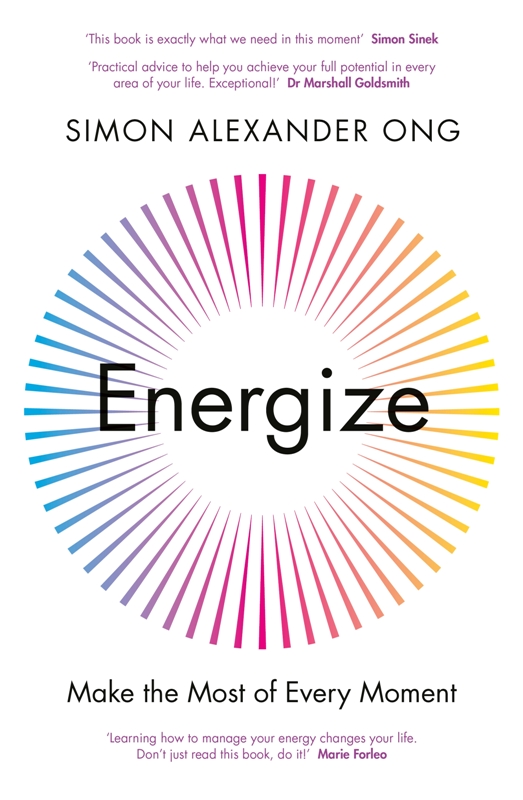 Energize by Simon Alexander Ong
Find Your Spark, Achieve More and Live Better
'Energy is one of those things we all want more of, but few have figured out how to find it. And even fewer have figured out how to channel it even when they have found it. Simon's book is exactly what we need in this moment. With so many pulls and strains and stresses, he offers us simple steps for every one of us to indeed energize!' Simon Sinek, optimist, and New York Times bestselling author of Start with Why
'This is not a one-time-read kind of book. This is a book to be absorbed, notes taken, reflected on and returned to again and again. Simon has packed so many takeaways into these pages you should be ordering it on Deliveroo. I loved it!' Andrea McLean, #1 Sunday Times bestselling author of This Girl on Fire
'Learning how to manage your energy changes your life. Don't just read this book, do it!' Marie Forleo, author of the #1 New York Times bestseller Everything is Figureoutable
How to manage your energy to supercharge your productivity, performance, and happiness
Your energy is the fuel that makes everything in your life possible. So how can you reach your full potential if you're always tired, stressed and struggling through your to-do list running from one task to the next?
In Energize, Life Coach Simon Ong introduces you to the art and science of energy management. Revealing how your physical, mental and relational energy affect your ability to think creatively and make progress towards your goals, Ong will teach you how to renew, recharge and nurture yourself so that you feel refreshed and alive rather than drained at the end of your day. Energise will teach you how to make the most out of every single moment and achieve more than you ever thought possible.
---
ABOUT SIMON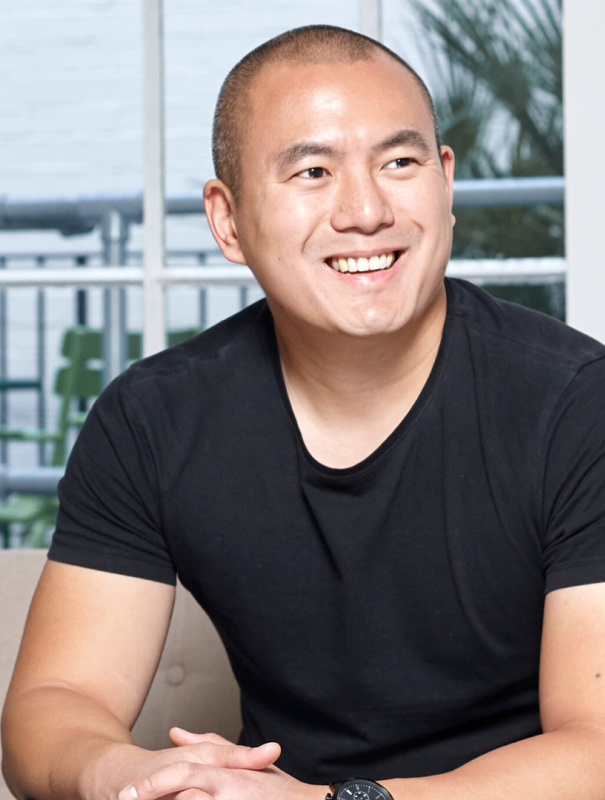 Simon Alexander Ong is a personal development entrepreneur, coach and public speaker. His work has seen him invited onto Sky News, BBC Radio London and LBC Radio to be interviewed, while in 2018, Barclays UK featured him in a nationwide campaign asking him questions on how families could embrace better lifestyle habits. His insights have seen him featured in HuffPost, Forbes, Virgin and the Guardian. Simon regularly speaks at organisations and keynotes public events and conferences. Some of these have included The Peter Jones Foundation, The World Business & Executive Coach Summit 2020 and the LSE. Simon is of Chinese origin and is based in London.
---

ABOUT GILDED BEE
Gilded Bee are a local business founded by Emily Stone and Vicky Thomson. They provide thoughtful gifts for businesses and events and passionately believe books make fantastic gifts and regularly include them in their hampers to reinforce key messages.
For more information about Gilded Bee visit www.gildedbee.co.uk