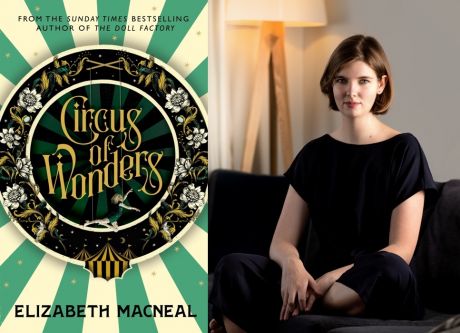 Elizabeth Macneal - Circus of Wonders
Join Elizabeth Macneal, author of the Sunday Times bestseller The Doll Factory, as we celebrate the launch of her second book Circus of Wonders.
Pick your ticket and book choice (with or without postage) and you'll receive the registration link around 24-hours before the event.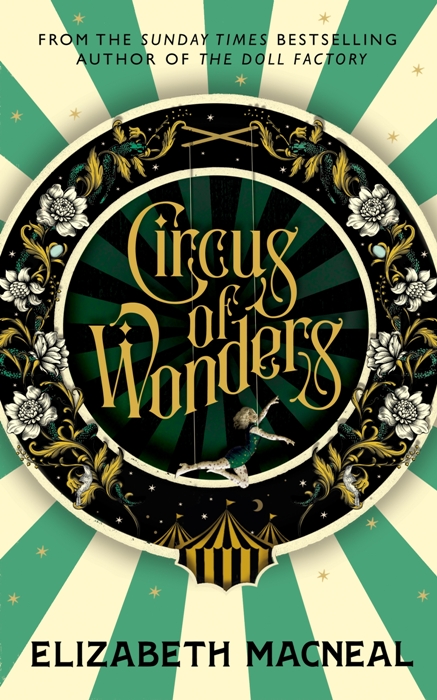 'Circus of Wonders is a soaring, tumbling, whip-cracking book. Elizabeth Macneal has brought an extraordinary group of characters together in these pages; the result is a glittering world, a story as moving as it is deeply entertaining.' Daniel Mason, author of The Piano Tuner
'I loved The Doll Factory and I loved Circus Of Wonders just as much . . .An intriguing and beautifully written love story as well as an exploration of the journey from rejection to adoration . . . Elizabeth Macneal explores the nature of exploitation, pride and vanity through her vibrant and believable characters.' Jenny Quintana, author of The Missing Girl
'A glittering, begrimed tale of love and self-determination flush with richly detailed prose. Sumptuous, macabre, enthralling; a perfect slice of Victoriana.' Jane Healey, author of The Animals at Lockwood Manor
'I was dazzled by it from beginning to end. What a fabulous, riveting, engrossing story! There's such a creepy undercurrent of dread and violence running just beneath the surface of everything she writes, yet there's humanity and kindness, a palpable love for Nell and the other circus performers that makes all the characters come to life.' Whitney Scharer, author of The Age of Light
'A beautifully told and immersive look at a complex dance between exploitation and empowerment, and the question of what it really means to have control over your own life. I adored its characters, I was utterly gripped throughout, and I loved having my eyes opened to the troubling yet fascinating world of Victorian circuses.' Naomi Ishiguro, author of Escape Routes
CIRCUS OF WONDER (Hardback) RRP £14.99
1866. In a coastal village in southern England, Nell picks violets for a living. Set apart by her community because of the birthmarks that speckle her skin, Nell's world is her beloved brother.
But when Jasper Jupiter's Circus of Wonders arrives in the village, a great betrayal befalls Nell: she is sold by her father to Jasper Jupiter, promising him his very own 'leopard girl'. Nell is torn from all she knows and taken away against her will, but, as her fame grows, and she finds friendship with the other performers and Jasper's gentle brother Toby, she begins gradually to wonder if joining the show might not actually be the best thing ever to have happened to her.
In London, newspapers describe Nell as the eighth wonder of the world. Figurines are cast in her image, and crowds rush to watch Nellie Moon soar through the air. But who gets to tell Nell's story? What happens when her fame threatens to eclipse that of the showman who bought her? And as she falls in love with Toby, can he detach himself from his past and the terrible secret that binds him to his brother?
Moving from the pleasure gardens of Victorian London to the battle-scarred plains of the Crimea, Circus of Wonders is an astonishing story about power and ownership, fame and the threat of invisibility.
From Elizabeth Macneal on Circus of Wonders:
'I have always been fascinated by the circus – the illusion, the tawdry glamour, the idea of an itinerant life, and above all the wonder. The more I read about the Victorian circus, the more obsessed I became. This was the century of spectacle, when the circus exploded, when great menageries toured small country towns, when certain performers could become rich and famous. It was a world which exploited and empowered, where physical difference became a booming industry.
But the question that lingered – as I read about countless performers, about still-famous personages like Joseph Merrick, dubbed 'The Elephant Man' – is the one that always drives me to write. How would it have felt? It was then that I began writing about Nell.'
ABOUT ELIZABETH MACNEAL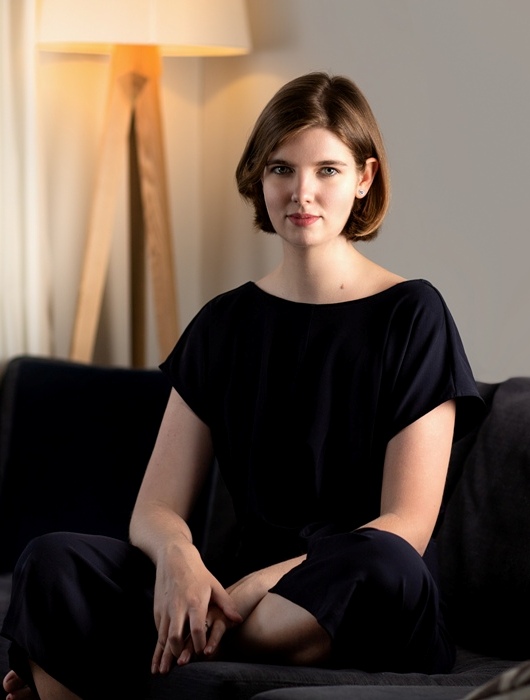 Elizabeth Macneal was born in Scotland and now lives in East London. She is a writer and potter and works from a small studio at the bottom of her garden. She read English Literature at Oxford University before working in the City for several years. In 2017, she completed the Creative Writing MA at UEA, where she was awarded the Malcolm Bradbury scholarship. She is the author of the Sunday Times bestseller The Doll Factory, which won the Caledonia Novel Award 2018. Circus of Wonders is her second book.