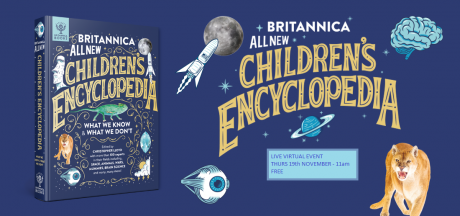 Christopher Lloyd
Join the amazing Christopher Lloyd as he talks about his work, writing and the wonderful new Children's Encyclopaedia that has just been published. This event is for school Years 6,7,8,9 & 10 and includes an interactive quiz for students to enter, either individually or as a class.
Date
Thursday 19th November 2020
Time
11:00 AM
Doors Open
10:50 AM
Venue
Virtual Event
Fire up your classes brain power with a wonderful presentation and a brilliant interactive virtual quiz for ages 9-14 years, presented by quizmaster Christopher Lloyd, who is also the editor of the "Britannica All New Children's Encyclopedia: What We Know and What We Don't".
The multiple-choice quiz is packed with questions that test both your general knowledge, and your memory and speed at answering. All participants will remain anonymous unless they win a quiz round.
The overall winning team that triumphs will be crowned "Our Bookshop Britannica Quiz Champions".
Participants will need their own tablet or smartphone to participate in the live quiz (using the web browser Quizlet)
This is because you will need to have one screen to watch the event (main classroom screen) and another to participate in the quiz (tablet, laptop or smartphone).
ABOUT THE BOOK
This substantial and compellingly browsable kids encyclopedia takes Britannica's reputation for authentic, trustworthy information and brings it to a whole new audience. The gorgeous volume explores a wide range of child-friendly topics, using text, illustrations, infographics, and photography. In keeping with Britannica's reputation for expert involvement, each spread include a credit to the expert involved with its creation, and special features highlight some of the most intriguing unsolved puzzles in science, archaeology, history, and engineering.
Chapter subjects include Universe, Earth, Material World, Living World, Being Human, Ancient Civilizations, Medieval to Modern, and Today's World and Beyond.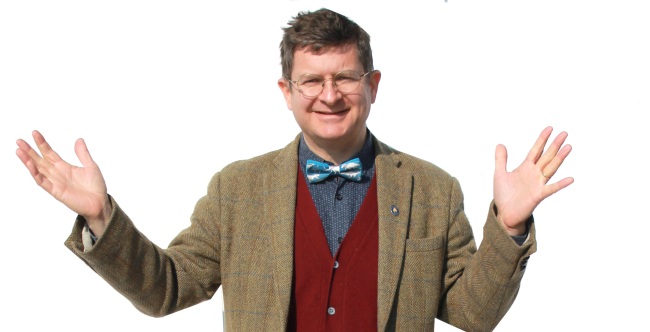 ABOUT CHRISTOPHER
Christopher Lloyd graduated from Peterhouse Cambridge with a double first class degree in History. He then worked as a news reporter and subsequently became Technology Correspondent on The Sunday Times. In 2000 he was hired to run Oxford-based education software company Immersive Education. In 2006 he was inspired to write his first book What on Earth Happened? (Bloomsbury 2008) while he and his wife home-educated their two daughters. It has now sold more than 500,000 copies worldwide and been translated into 15 languages.
In 2015, Lloyd teamed up with Sir Robert Worcester (founder of market research company MORI International) and U.S. publisher Nancy Feresten to build the business in the US and overseas. In 2019 the company created a joint venture with Encyclopedia Britannica Inc and launched a new imprint Britannica Books in October 2020 with its flagship title, edited by Lloyd, The Britannica All New Children's Encyclopedia: What We Know and What We Don't. This is the first of many title that will be published by Britannica Book over the coming years.
Lloyd divides his time between writing, speaking (at schools and literary festivals) and giving lectures on tours all over the world.