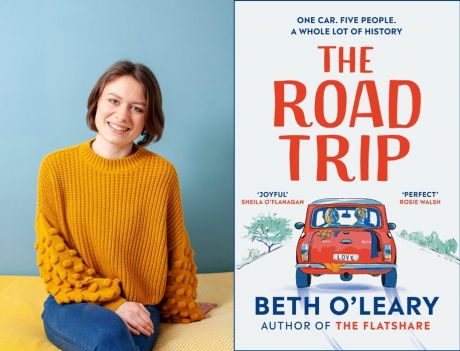 Beth O'Leary - The Road Trip (BOOK LAUNCH)
From the internationally bestselling author of The Flatshare and The Switch comes a hilarious new novel… THE ROAD TRIP
Join Beth O'Leary for the launch of her wonderful book. She's in conversation with author Jamie Fewery on behalf of Our Bookshop and Tring Book Festival.

Buy a ticket and book, with or without postage and you'll receive the virtual webinar link about 24-hours before the event.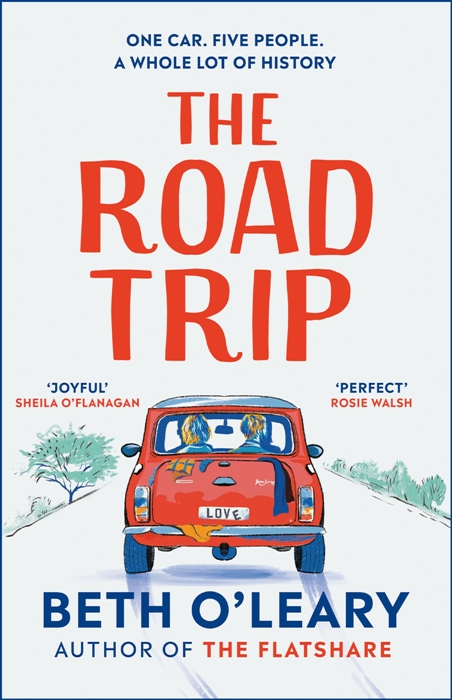 THE ROAD TRIP (RRP £14.99)
Addie and her sister are about to embark on an epic road trip to a friend's wedding in rural Scotland. The playlist is all planned and the snacks are packed.
But, not long after setting off, a car slams into the back of theirs. The driver is none other than Addie's ex, Dylan, who she's avoided since their traumatic break-up two years earlier.
Dylan and his best mate are heading to the wedding too, and they've totalled their car, so Addie has no choice but to offer them a ride. The car is soon jam-packed full of luggage and secrets, and with four hundred miles ahead of them, Dylan and Addie can't avoid confronting the very messy history of their relationship...
Will they make it to the wedding on time? And, more importantly... is this really the end of the road for Addie and Dylan?
PRAISE FOR BETH O'LEARY
'I adored every page of this super-smart, brilliantly funny romcom' Rosie Walsh on The Flatshare
'The new Jojo Moyes ... This has all the ingredients of Me Before You... seriously funny' Cosmopolitan on The Flatshare
'Touching, funny and skilful, a delightful read' Katie Fforde on The Flatshare
'The Flatshare is a huge, heart-warming triumph' Josie Silver on The Flatshare
'Beth has done it again! Warm, witty, and a cast of characters I wish I was friends with - I truly loved it!' Laura Jane Williams on The Switch
'Eileen Cotton proves you don't have to be in your thirties to be Bridget Jones. A triumph of a second novel' Anstey Harris on The Switch
'I am blown away. I didn't think Beth could top The Flatshare but she has. It sparkles with wit, warmth and compassion. It deserves to be huge!' Gillian McAllister on The Switch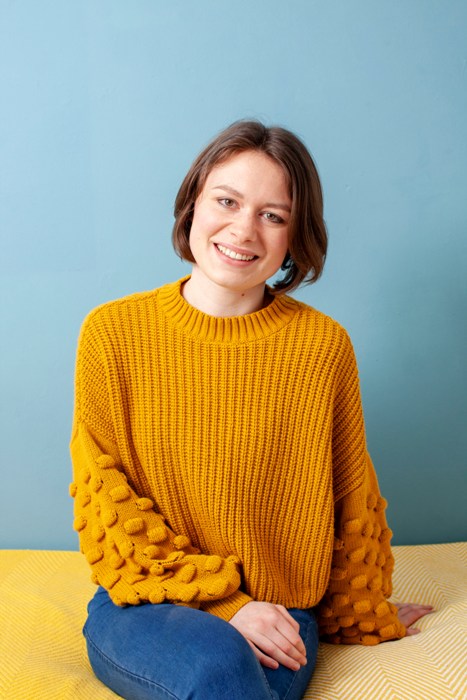 About the author
Beth O'Leary is a Sunday Times bestselling author whose novels have been translated into more than thirty languages. Her debut, The Flatshare, sold over half a million copies and changed her life completely. Her second novel, The Switch, has been optioned for film by Amblin Partners, Steven Spielberg's production company. Beth writes her books in the Hampshire countryside with a very badly behaved golden retriever for company. If she's not at her desk, you'll usually find her curled up somewhere with a book, a cup of tea and several woolly jumpers (whatever the weather).