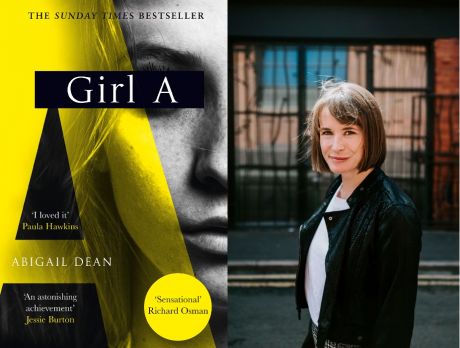 Abigail Dean - Girl A
Join us for a chat with debut novelist Abigail Dean as she talks about her sensational gripping thriller, Girl A
Following the news that their abusive mother has died in prison, Lex and her siblings must face the horrors of their past once more in this arresting debut that is both a page-turning thriller and a searing portrait of survival.
Pick your ticket and book choice (with or without postage) and you'll receive the registration link around 24-hours before the event.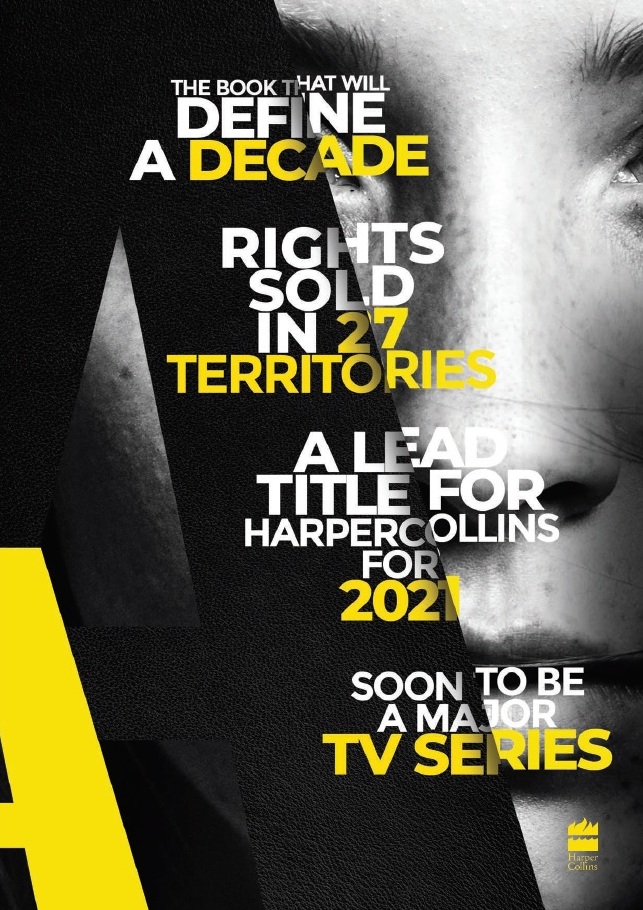 Lex Gracie doesn't want to think about her family.
She doesn't want to think about growing up in her parents' House of Horrors. And she doesn't want to think about her identity as Girl A: the girl who escaped. When her mother dies in prison and leaves Lex and her siblings the family home, she can't run from her past any longer. Together with her sister, Evie, Lex intends to turn the House of Horrors into a force for good. But first she must come to terms with her six siblings – and with the childhood they shared.
Beautifully written and incredibly powerful,
Girl A is a story of redemption, of horror, and of love.
If you liked Room, My Dark Vanessa and We Need to Talk About Kevin, you will love this book.
Girl A is to be adapted into a limited TV series by Elizabeth Gabler's 3000 Pictures at Sony Pictures Entertainment.
'Girl A grips the reader from the first page – I sat down planning to read the first 50 pages but was unable to stop until I finished the whole book' Alice O'Keeffe, The Bookseller
DEAR READER...
Since childhood, I've always loved reading, writing, and talking about books. In my earliest stories, the characters were my soft toys, but even then, the plots could get pretty dark. Things rarely ended well for them! When it came to post-GCSE work experience, I spent two weeks at Waterstones, and stayed on until I was a student. I still remember the excitement of proofs arriving in the staff room, or of heading into work at eleven p.m. for the latest Harry Potter launch. Being a writer always seemed like the pipe dream, something so improbable - something I wanted so much - I found it difficult to talk about.
The heart of GIRL A is the Gracie family. As an only child, I've always been interested in the relationships between siblings. I spent a long time watching friends with their families, trying to understand how you can want to murder somebody, but also defend them to the death. That was one of the dynamics I wanted to capture in writing GIRL A. When I was little, I made up for the lack of brothers and sisters by creating imaginary ones, and I don't think that the characters in the novel are particularly different. They're made-up people who have spent a long time occupying my attention!
True crime followers will see many influences on GIRL A. I've long been fascinated and frightened by the genre; when I was eleven, and told to write a story about "A Journey", I wrote about the train ride from my house to Manchester, which passed Harold Shipman's surgery and the home of the Moors murderers. This was long before an interest in true crime was acceptable, and the teacher was pretty concerned. I hope that GIRL A is a little more nuanced than that essay. My intention was to focus on the effects of trauma and the media glare, rather than the suffering which triggers them.
ABOUT THE AUTHOR
ABIGAIL DEAN was born in Manchester and grew up in the Peak District. She graduated from Cambridge with a Double First in English. Formerly a Waterstones bookseller, she spent five years as a lawyer in London, and took summer 2018 off to work on her debut novel, Girl A, ahead of her thirtieth birthday. She now works as a lawyer for Google and is currently writing her second novel.