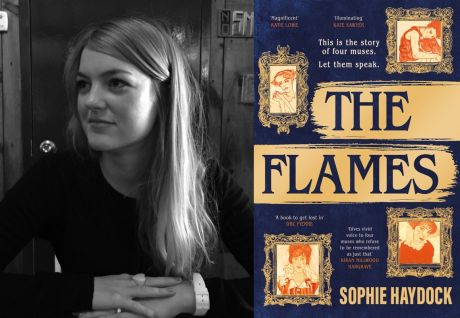 Sophie Haydock - The Flames (May Book of the Month)
Join Sophie Haydock in Our Bookshop for a discussion about her wonderful debut novel The Flames.
This is our May Book of the Month.
This is a bookclub meeting and therefore we will be talking spoilers and all kinds of details. Please pick your copy up immediately and delve into the wonderful book before the event.
Date
Monday 6th June 2022
Time
7:00 PM
Doors Open
6:45 PM
Venue
Our Bookshop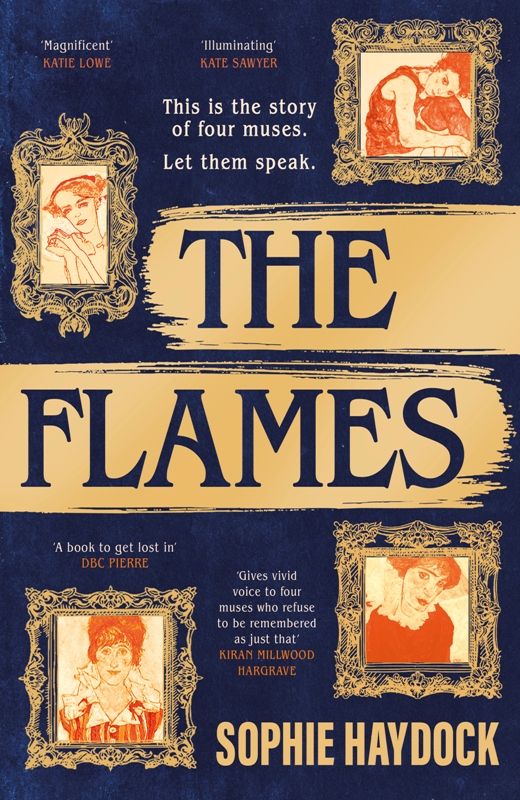 A STUNNING DEBUT NOVEL ABOUT THE INTERTWINING LIVES OF FOUR REMARKABLE WOMEN, THE MUSES WHO INSPIRED THE ARTIST EGON SCHIELE
'I adored it. Completely convincing and utterly compelling, THE FLAMES gives vivid voice to four muses who refuse to be remembered as just that. Haydock is a writer to watch.' KIRAN MILLWOOD HARGRAVE, author of THE MERCIES
'Fascinating and compelling. I loved all four women, though Vally and Edith broke my heart. And the final scenes with Egon himself were truly extraordinary.' ELODIE HARPER, bestselling author of THE WOLF DEN
EVERY PAINTING TELLS A STORY, BUT WHAT IF THE WOMEN ON THE CANVAS COULD TALK…
Vienna, at the beginning of the 20th century, is an exhilarating social whirl, a city of ideas, of music, of ground-breaking art, led by Gustav Klimt until the arrival of his scandalous protegee, Egon Schiele. Into thisworld come four women, each with their own story to tell:
ADELE: passionate, fierce, obstinate. The daughter of a bourgeois family, she rails against the strictures of her class and harbours her own wild fantasies.
GERTRUDE: spirited, single-minded, possessive. The sister to budding artist Egon Schiele, she longs for an exciting life away from their tempestuous family home.
VALLY: determined, independent, proud. A model for celebrated artist Gustav Klimt, she has carved her way out of poverty and is now forging a brave new path for herself.
EDITH: quiet, conventional, loyal. Or is she? Younger sister to Adele, Edith is overlooked and wonders if there is another version of the woman she might become.
Four flames, four wild, blazing hearts, longing to be known. In an elegant bohemian city like Vienna, everything seems possible - until an act of betrayal changes everything. For just as a flame has the power to mesmerize, it can also destroy everything in its path.
SOPHIE HAYDOCK is an award-winning author living in east London. The Flames, is her debut novel.
She is the winner of the Impress Prize for New Writers. Sophie trained as a journalist at City University, London, and has worked at the Sunday Times Magazine, Tatler and BBC Three, as well as freelancing for publications including the Financial Times, Guardian Weekend magazine, and organisations such as the Arts Council, Royal Academy and Sotheby's. Passionate about short stories, Sophie also works for the Sunday Times Audible Short Story Award and is associate director of the Word Factory literary organisation.Her Instagram account @egonschieleswomen- dedicated to the women who posed for Egon Schiele - has a community of over 110,000 followers, and continues to grow.