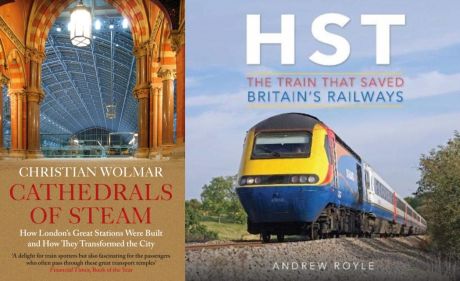 Cathedrals of Steam and the Train that Saved Britain's Railways
Join transport journalist and writer Christian Wolmar and former railway engineer Andrew Royle for an intimate discussion in Our Bookshop about their latest books Cathedrals of Steam and HST - the train that saved Britain's Railways.
This is an in-person event at Our Bookshop in Tring and your ticket includes a free drink at the start.
Both books and other books by both authors will be available to buy on the night.
Date
Thursday 2nd December 2021
Time
7:30 PM
Doors Open
7:10 PM
Venue
Our Bookshop
CHRISTIAN WOLMAR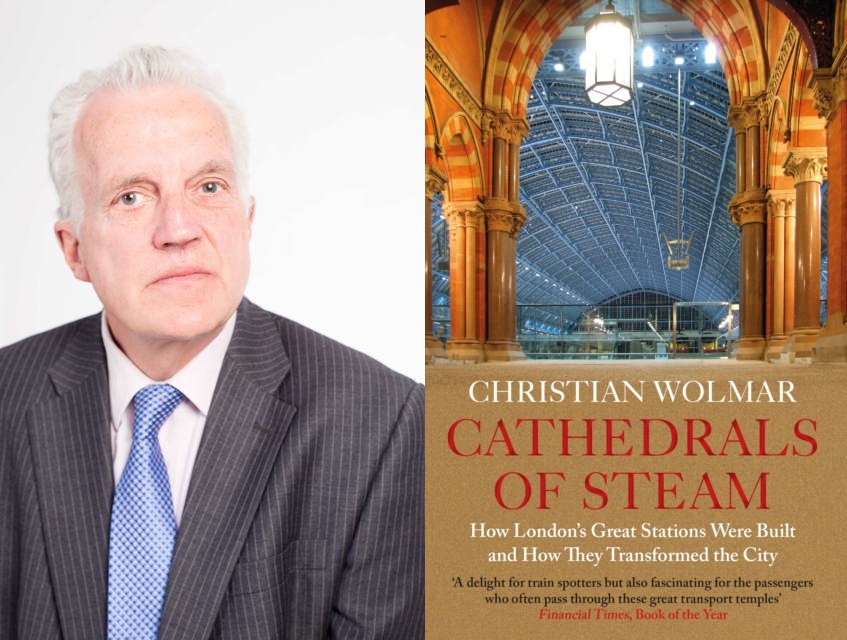 Christian Wolmar is an award winning writer and broadcaster specialising in transport and is the author of a series of books on railway history.
He is a frequent speaker at conferences and railway events, and regularly appears on TV and radio.
He has spent nearly all of his working life as a journalist, and his interest in transport began at The Independent when he was appointed transport correspondent in 1992.
Christian is acknowledged as one of the UK's leading commentators on transport matters. He broadcasts frequently on radio and TV and is a regular pundit on the national news bulletins of terrestrial channels and Sky. Among his numerous feature TV appearances, he has been on Coast, Julia Bradbury's Railway Walks and the railway programmes presented by Ian Hislop and Michael Portillo, and more recently the series on BBC4 about how the railways made modern Britain.
CATHEDRALS OF STEAM - PB (£10.99)
'Fascinating' 'Books of the Year', Financial Times'London's twelve great rail termini are the epic survivors of the Victorian age... Wolmar brings them to life with the knowledge of an expert and the panache of a connoisseur.' Simon Jenkins'A wonderful tour, full of vivid incident and surprising detail.' Simon BradleyLondon hosts twelve major railway stations, more than any other city in the world. They range from the grand and palatial, such as King's Cross and Paddington, to the modest and lesser known, such as Fenchurch Street and Cannon Street.
These monuments to the age of the train are the hub of London's transport system and their development, decline and recent renewal have determined the history of the capital in many ways. Built between 1836 and 1899 by competing private train companies seeking to outdo one another, the construction of these terminuses caused tremendous upheaval and had a widespread impact on their local surroundings. What were once called 'slums' were demolished, green spaces and cemeteries were concreted over, and vast marshalling yards, engine sheds and carriage depots sprung up in their place.
In a compelling and dramatic narrative, Christian Wolmar traces the development of these magnificent cathedrals of steam, provides unique insights into their history, with many entertaining anecdotes, and celebrates the recent transformation of several of these stations into wonderful blends of the old and the new.
ANDREW ROYLE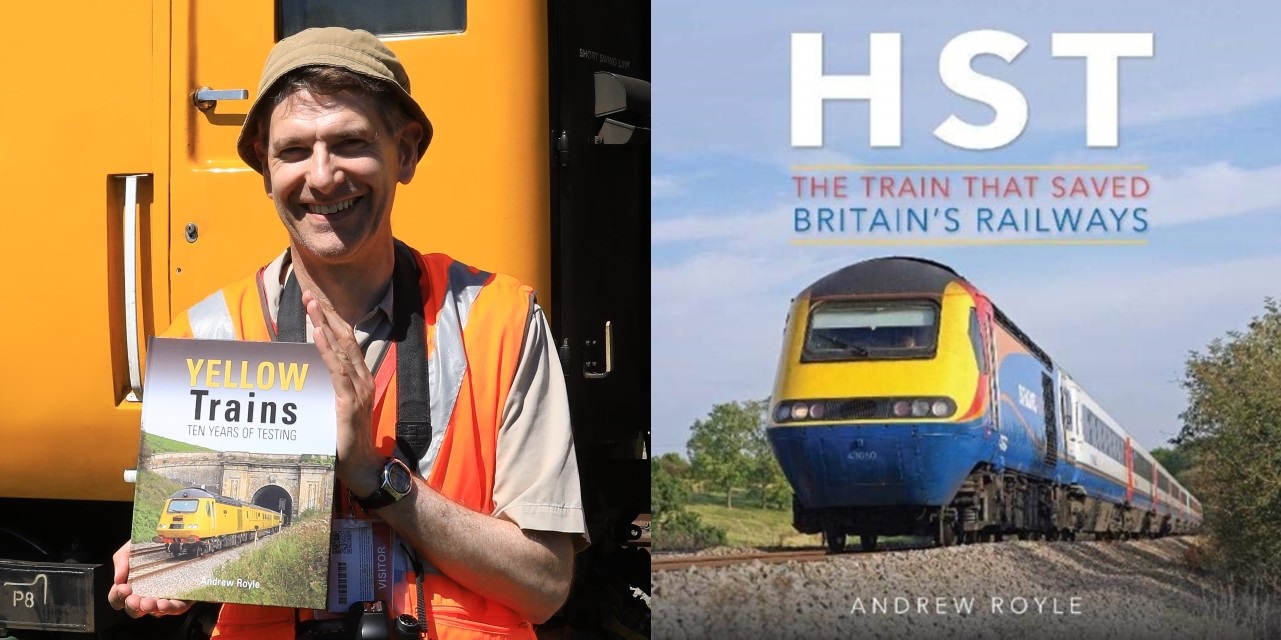 Having achieved his ambition to become a railway engineer, Andrew Royle decided to make use of his railway knowledge in a more enjoyable fashion. Working part time for The Transport Treasury, he helps compile railway books of photographs from its extensive archive, as well as writing one or two from his own collection: 'Yellow Trains' is an account of the work he performed for Network Rail on their monitoring fleet of trains and now 'HST - The Train that Saved Britain's Railways' pays tribute to one of this country's most successful (and recognisable) modes of transport'
HST - The Train That Saved Britain's Railways - HB (£20.00)
In 1976, the High Speed Train arrived on a British railway scene where trains were predominantly in three colours; blue and grey with a large patch of yellow at the front. On the new trains the yellow warning panel was now strikingly extended down the sides of the power cars, thus beginning a transformation both in terms of the trains themselves as well as in their liveries, from BR's corporate years to the variety that we see today. HST The Train that Saved Britain's Railways is a photographic tribute to a train widely credited with rescuing Britain's railway system from further decline. Few items of rolling stock have stayed in front line service for so long, more than forty years, least of all on longer distance duties. The HST has achieved this whilst leading the move away from traditional patterns of operational practice utilising locomotives and coaches, towards one of fixed formations. This was something of a gamble and it has had its down sides, but is now accepted as the norm. The book focuses on the numerous liveries carried by the HST fleet, particularly since privatisation, rather than on their technical and operational achievements.
This colourful celebration of these magnificent trains shows HSTs in action in a wide range of locations across the network from the lineside and at stations and depots. It is a celebration of a great British success story which will be relished by the legions of enthusiasts who admire them.