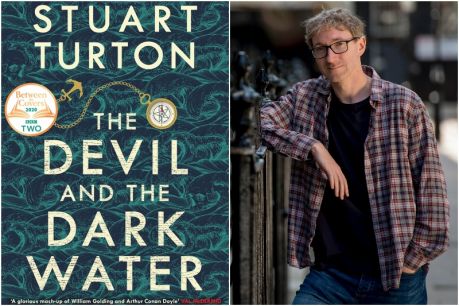 Stuart Turton
A wonderful opportunity to see Stuart Turton talk about his new book The Devil And The Dark Water with Jamie Fewery.
NOTE - This is a live event at the High Street Baptist Church. You can either enjoy this event the venue or watch a virtual stream from home.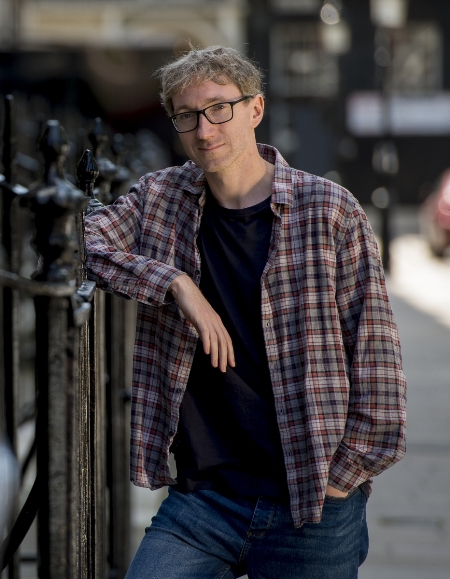 Stuart Turton interviewed by Jamie Fewery.
Buy a ticket (with or without a signed book) and either watch this event at the venue or from the comfort of your own home.
The Virtual event link will be emailed to you on the afternoon before the interview. You can collect your signed copy of The Devil and The Dark Water from Our Bookshop. We offer FREE book delivery to all homes within a 5-mile radius.​​​​​​ so please do let us know if you would prefer delivery.
Please call the shop if you would like a postage option on 01442 827653 or email the shop - click here.
ABOUT STUART TURTON
Stuart is the author of a high-concept crime novel and lives in London with his amazing wife, and drinks lots of tea.
​When he left university he went travelling for three months and stayed away for five years. Every time his parents asked when he'd be back he told them next week, and meant it.
Stuart is not to be trusted. In the nicest possible way.
He's got a degree in English and Philosophy, which makes him excellent at arguing and terrible at choosing degrees. Having trained for no particular career, he has dabbled in most of them. He stocked shelves in a Darwin bookshop, taught English in Shanghai, worked for a technology magazine in London, wrote travel articles in Dubai, and now he's a freelance journalist. None of this was planned, he just kept getting lost on his way to other places.
He likes a chat. He likes books. He likes people who write books and people who read books. He doesn't know how to write a biography, so should probably stop before we start talking about his dreams or something.
Stuart's debut novel, The Seven Deaths of Evelyn Hardcastle, was published in 2018 by Bloomsbury.
And his 2nd book The Devil And The Dark Water has just been published this month.
THE DEVIL AND THE DARK WATER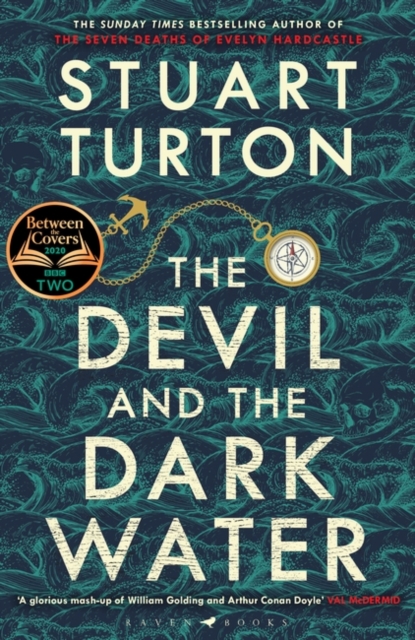 'If you read one book this year, make sure it's this one' Daily Mail
SELECTED FOR THE BBC TWO BOOK CLUB BETWEEN THE COVERS AND THE RADIO 2 JO WHILEY BOOK CLUBSHORTLISTED FOR THE BOOKS ARE MY BAG FICTION AWARD
An impossible murder
A remarkable detective duo
A demon who may or may not exist It's 1634 and Samuel Pipps, the world's greatest detective, is being transported from the Dutch East Indies to Amsterdam, where he is facing trial and execution for a crime he may, or may not, have committed. Travelling with him is his loyal bodyguard, Arent Hayes, who is determined to prove his friend innocent, while also on board are Sara Wessel, a noble woman with a secret, and her husband, the governor general of Batavia. But no sooner is their ship out to sea than devilry begins to blight the voyage.
A strange symbol appears on the sail. A dead leper stalks the decks. Livestock are slaughtered in the night.
And then the passengers hear a terrible voice whispering to them in the darkness, promising them three unholy miracles.
First: an impossible pursuit.
Second: an impossible theft.
Third: an impossible murder.
Could a demon be responsible for their misfortunes? With Pipps imprisoned, only Arent and Sara can solve a mystery that stretches back into their past and now threatens to sink the ship, killing everybody on board...
'A glorious mash-up of William Golding and Arthur Conan Doyle' Val McDermid
'A superb historical mystery: inventive, twisty, addictive and utterly beguiling ... A TRIUMPH' Will Dean
From the author of the dazzling The Seven Deaths of Evelyn Hardcastle, winner of the Costa Best First Novel Award, comes an audacious and original new high concept murder mystery.