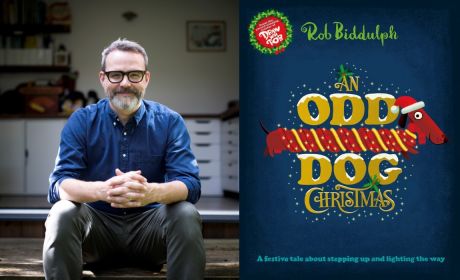 Rob Biddulph
Join children's author, illustrator and Guinness World Record holder, Rob Biddulph in person at the Tring Book Festival for a wonderful event for all the family.
The event will be 45-60 minutes. Rob has a PowerPoint presentation (with sound and video) to talk about how he became an illustrator, he will read An Odd Dog Christmas.There will be at least one draw along. The audience will need paper, pencils and something to lean on.
This is a LIVE EVENT at the High Street Baptist Church in Tring. You can either enjoy this event at the venue or watch a virtual stream from home.
An Odd Dog Christmas by Rob Biddulph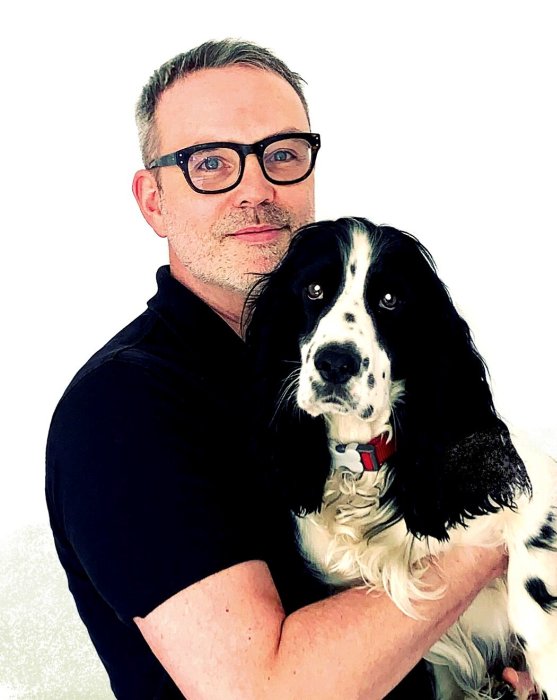 The return of Odd Dog, from Rob Biddulph's bestselling picture book Odd Dog Out
Come join the Odd Dog on a festive journey to find the perfect present, and perhaps save Christmas along the way… a brand-new, PAW-some story from Rob Biddulph, the genius behind the #DrawWithRob phenomenon and the bestselling and award-winning Blown Away!
It's Christmas, and this Odd Dog is running out of time to find the perfect present for her pal…
But when she meets a new friend who needs help, she realises that gifts might not be the most important thing about Christmas after all.
A gloriously festive illustrated story about the real meaning of Christmas and the perfect story for children, dog lovers and anyone who loves Christmas! Share it with your family and friends and enjoy Rob Biddulph's trademark warm-hearted humour.
Rob Biddulph is an award-winning author and illustrator who lives in London with his family, and cocker spaniel – Ringo.
Before life as a published author and illustrator, Rob worked on magazines including Just Seventeen, NME and was Art Director at The Observer. His first picture book, Blown Away, was published in 2014 and was only the second illustrated book to win the overall Waterstones Children's Book Prize.
Since then, Rob has illustrated thirteen of his own picture books, illustrated many books for other authors and was the official World Book Day illustrator for three consecutive years (2019 – 2021)
Rob's series of twice-weekly #Draw with Rob videos designed to help parents with children home from school due to the pandemic, became a viral hit when launched in March 2020. The videos – featuring many of Rob's own picture book characters – have captured the imaginations of families, children and artists you and old and have been wated over 4 million times on YouTube alone.
SUPPORTERS
We are grateful for the support of Pendley Manor and Big Yellow Self Storage in producing the Tring Book Festival