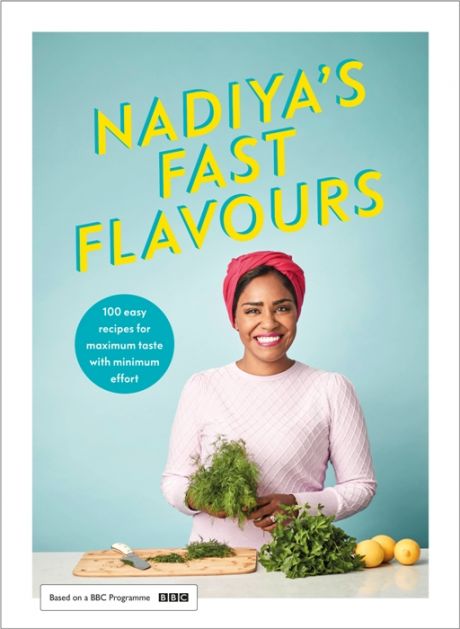 Nadiya's Fast Flavours
Join national treasure Nadiya Hussain as she discusses her latest cookbook in connection with her new BBC2 TV series.
Nadiya will be talking with Steven Carter-Bailey - finalist of the eighth series of The Great British Bake Off.
This is a LIVE EVENT at the High Street Baptist Church in Tring. You can either enjoy this event at the venue or watch a virtual stream from home.
NADIYA'S FAST FLAVOURS by NADIYA HUSSAIN £22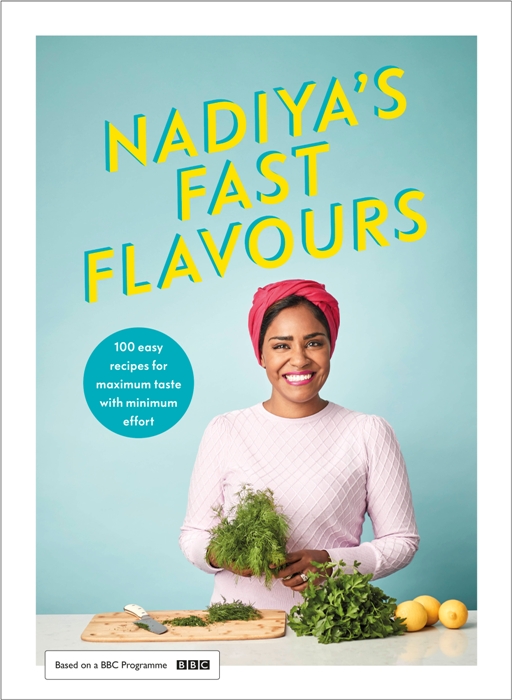 Known for her bold and surprising flavour combinations, Nadiya loves to throw the rulebook out of the window, always finding ways to take familiar recipes to the next level. Now she makes it easy for others to do so too, with a host of everyday recipes that are guaranteed to send your taste buds into overdrive.
Sour, sweet, spicy, zesty, earthy, fruity, herbal - her delicious recipes offer new and innovative ways to pack your meals with flavour, using clever shortcuts, hacks and handy ingredients to put the va-va-voom into your food without spending hours in the kitchen.
Nadiya's Fast Flavours will air this autumn on BBC Two
About Nadiya Hussain
Nadiya Hussain was the winner of 2015's Great British Bake Off in a finale watched by over 13 million viewers, and she has since become a national treasure. Nadiya has presented several of her own BBC2 cookery series to great acclaim, with episodesreaching on average 1.9 million viewers each week.Her series have also been shown internationally on Netflix and her cookbooks published into the USA, Germany and the Netherlands.
Nadiya's other projects have included several standalone travelogue TV programmes, a series of childrens books, a reporting role for The One Show, a range of cookware and partnerships with major brands.Nadiya writes a regular column for The Times and has become recognised as a commentator on mental health after opening up about her own struggles with anxiety.
Born in Luton to British Bangladeshi parents, Nadiya now lives in Milton Keynes with her husband, Abdal, and their three teenage children. She was recently awarded an MBE for services to broadcasting and the culinary arts. Nadiya makes regular appearances at cookery events throughout the UK and abroad, including the BBC Good Food Show and many more, and has featured in the BBC's 100 Most Influential Women list.
Her previous cookery titles include Nadiya's Kitchen, Nadiya's British Food Adventure, Nadiya's Family Favourites,Time to Eatand Nadiya Bakes.
Steven Carter-Bailey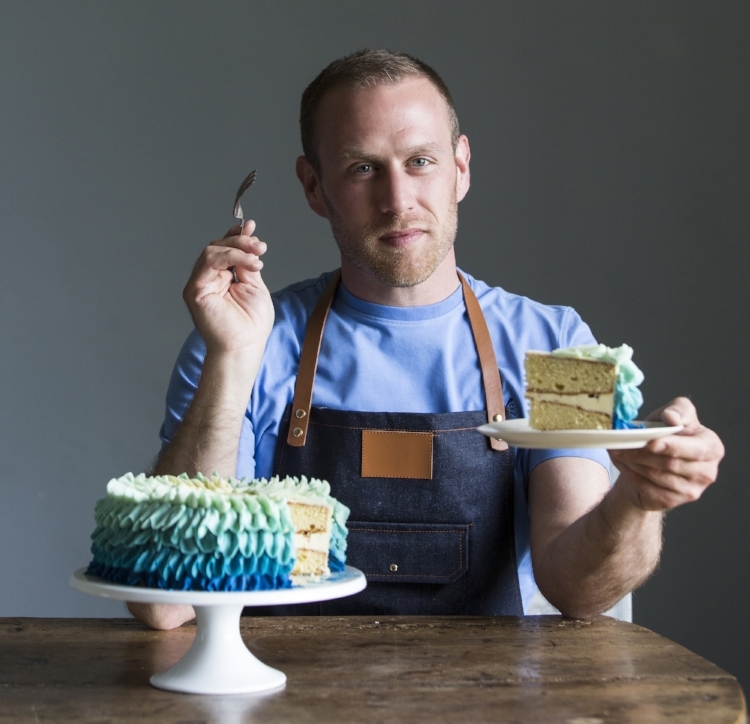 From a very young age, Steven would stand with his Mum in the kitchen, watching and mastering everything she was doing. His own skills in the kitchen developed over the years, but the most important lesson his Mum taught him was to relax and enjoy preparing food, whether it was for a family party or just Wednesday night dinner.
After years of working in corporate marketing, Steven finally plucked up the courage to enter Channel 4's eighth series of The Great British Bake Off. With a dream to just make it through the first week he finished as runner-up in the final, collecting three Star Bakers (and several Hollywood Handshakes) along the way. From his infamous loaf-shaped cake to an intricate bread handbag and a show-stopping chess set made of biscuit; Steven would always challenge himself on both style and substance.
Steven has taken his experience in the tent and skill and put it to good use. He regularly appears at food festivals across the country, with live demonstrations alongside his favourite celebrity chefs, as well as teaching at the prestigious Leith's School of Food and Wine.
With a steady stream of corporate clients including John Paul Mitchell Systems, Rubik's, BBC, Disney and Magimix as well as celebrity cakes for Sir Ian McKellen, Jonathan Van Ness, Jade Thirlwall and Nicola Coughlan; baking remains very much in the forefront.
Steven has also presented his own radio show and already features in the 4 Calling Birds podcast. In television he has baked alongside Anton Du Beke, appeared on ITV London News as a special reporter, exploring London's vibrant and diverse bakeries, and went back into the tent in 2019 to win the Great New Year's Bake Off.
SUPPORTERS
We are grateful for the support of Pendley Manor and Big Yellow Self Storage in producing the Tring Book Festival