MJ Arlidge - A Gift for Dying
A Gift for Dying is the terrifying new book by the award winning M. J. Arlidge.
In 2014, his debut novel Eeny Meeny swiftly became a Sunday Times Bestseller and was the best selling crime
debut of the year. It sold to over 30 countries worldwide and has been optioned for development by the BBC.
Seven subsequent Helen Grace novels have followed, all of them bestsellers.
Length - 60 mins
Tickets - £12
Adam Brandt is a forensic psychologist, used to dealing with the most damaged members of society.
But he's never met anyone like Kassie.
The teenager claims to have a terrible gift. With just one look, she can foresee when and how you will die.
Adam knows Kassie must be insane. But a serial killer is terrorising the city. And only Kassie seems to know who
his next victim will be.
Against all his intuition, Adam starts to believe her. But he doesn't realise how deadly his faith might prove...
"Excellent and creepy serial killer thriller plus here from Mr Arlidge." - Liz Barnsley (Liz Loves Books)
"…guaranteed to win over new fans as well as old… A dark, twisted and gripping read. Loved it! – Sarah Hardy (By the Letter Book Reviews)
"This was such a great book! …he [Arlidge] will definitely be a must read from now on." – Gem's Bookshelves
"My first M.J. Arlidge book and ohhh it was good, very very good… a fabulous read." - Kat
"I have loved all this authors Helen Grace series, and can't wait for the next, but this book...this was special, a
wonderful read, so skilful and entertaining one that will remain with me for some time." – Mrs Favourite Books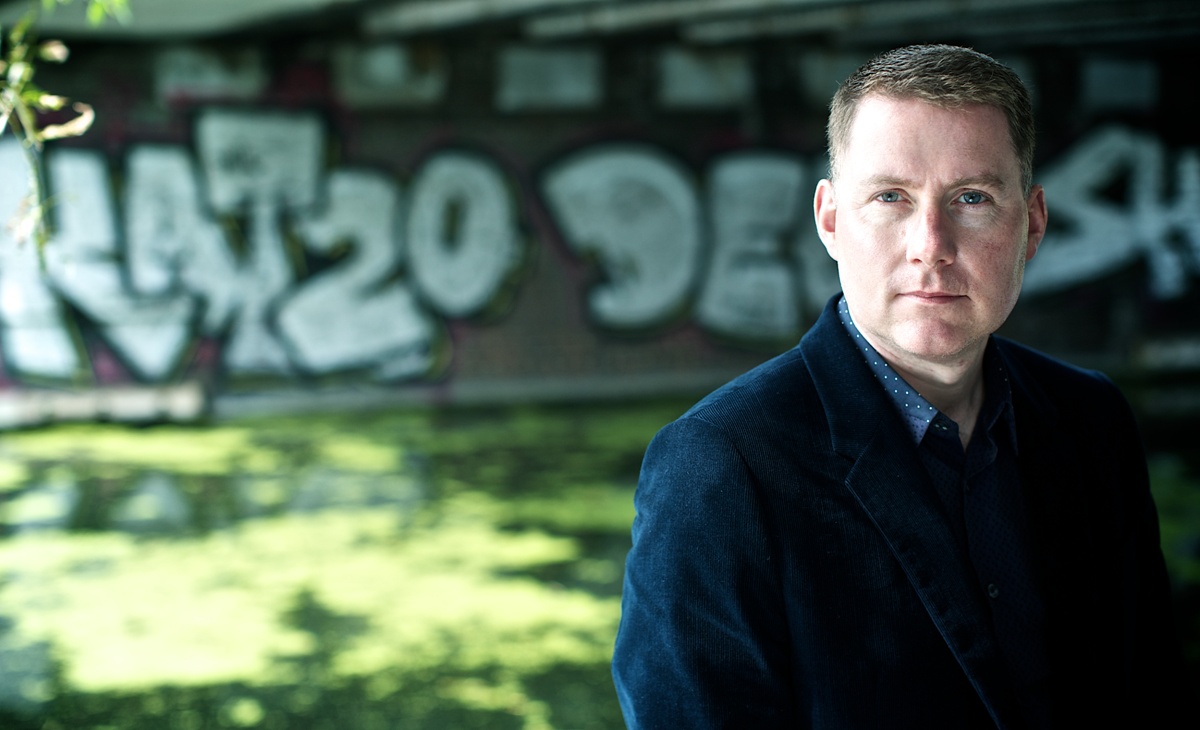 M. J. ARLIDGE is a novelist, screenwriter and producer. In 2014, his debut novel Eeny Meeny was selected for
the Richard and Judy Book Club. It swiftly became a Sunday Times Bestseller and was the best selling crime
debut of the year. It sold to over 30 countries worldwide and has been optioned for development by the BBC.
Seven subsequent Helen Grace novels have followed, all of them bestsellers. In 2017 Matt won the 2017 'Dead
Good Reader Award for Best Female Character' as voted for by crime fans.
Matt's father was a criminal barrister, his mother a French teacher. Arlidge studied at University College School,
before completing an English degree at St John's College Cambridge. There he met his future wife, won the
Douglas Chivers Prize for Shakespeare scholarship and mastered the specialist art of punting. All of his siblings
work in the Arts, being a violinist, journalist and musical comedienne respectively. In 2016, his eldest sister,
Catherine, was awarded an MBE for her services to musical education.
SCREEN WRITING
Matt Arlidge began his career in television, producing a host of popular dramas, including Eastenders
and Monarch of the Glen. Later he specialised in TV crime drama, particularly domestic thrillers,
before moving from producing to screenwriting and now writes regularly for the hit BBC series Silent
Witness. Matt's first original piece for television was the critically acclaimed drama Innocent starring
Hermione Norris and Lee Ingleby. It was broadcast on ITV in May 2018 and proved one of the most
popular drama series of the year with record breaking audiences.