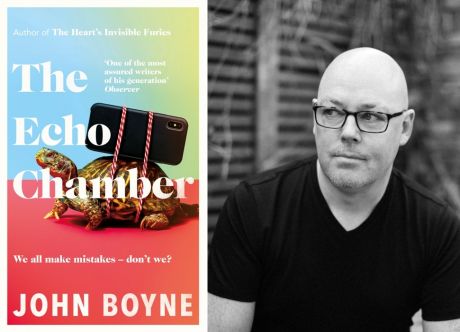 John Boyne - Echo Chamber (Book Launch)
Join John Boyne has he celebrates the launch of his wonderful new book The Echo Chamber.
This is a LIVE EVENT at the High Street Baptist Church in Tring. You can either enjoy this event at the venue or watch a virtual stream from home - with or without a copy of The Echo Chamber.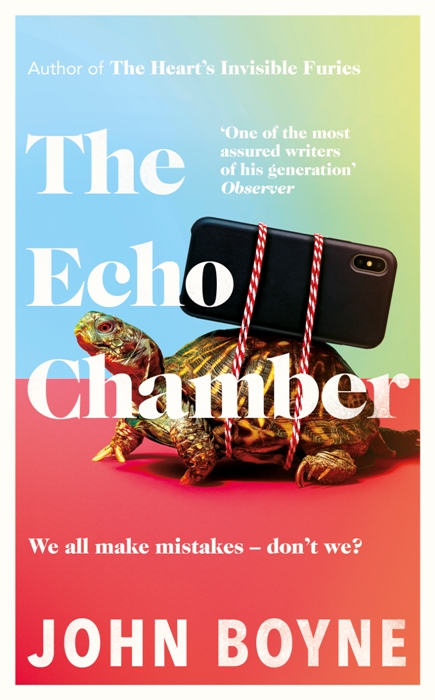 'An author at the top of his game who knows exactly what he wants to say.' – THE SUNDAY TIMES
The Echo Chamber - £16.99 (HB)
To err is to be human but to really foul things up you only need a phone.
THE ECHO CHAMBER is a satiric helter skelter, a dizzying downward spiral of action and conse-quence, poised somewhere between farce, absurdity and oblivion. From the author of The Heart's Invisible Furies and A Ladder to the Sky, it's powered with John Boyne's characteristic humour and razor-sharp observation.
The Cleverley family seem to have it all. But one social media app, some questionable opinions and a tortoise will bring their world tumbling down...
Described by a film agent as 'like Schitt's Creek on acid', The Echo Chamber is a comedy of errors and a contemporary satire on the social media obsession of the last ten years, for fans of sharp observational writing combined with farcical hilarity.
'The funniest book I've read in ages. Savage but compelling' - Ian Rankin
'Raced through John Boyne's latest. A fearless romp with big laughs along the way.' - Graham Norton
'Never has a book made me laugh SO MUCH. It's sharp and funny, and beautifully written, but it's also a brilliant reflection on the landscape we now live in.' - Joanna Cannon
'A blisteringly funny and razor sharp satire about social media, celebrity and political correctness. I laughed SO much.' - Hannah Beckerman
About John Boyne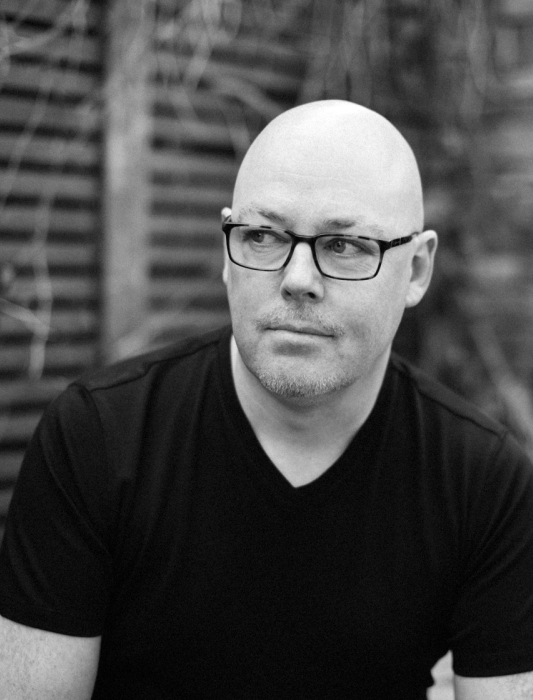 JOHN BOYNE was born in Dublin, Ireland, and studied English Literature at Trinity College, Dublin, and Creative Writing at the University of East Anglia, Norwich.
He's published 12 novels for adults, a short story collection and 6 novels for younger readers, including The Boy In The Striped Pyjamas which was a New York Times no.1 Bestseller and was adapted for a feature film, a play, a ballet and an opera, selling around 11 million copies worldwide. As of 2021, it has spent 15 years in the New York Times Top 10 Bestsellers Chart.
His novels are published in over 50 languages, and among his most popular books are The Heart's Invisible Furies, A Ladder to the Sky and My Brother's Name is Jessica. He's also a regular book reviewer for The Irish Times.
In 2012, he was awarded the Hennessy Literary 'Hall of Fame' Award for his body of work. He's also won 3 Irish Book Awards, and many international literary awards, including the Que Leer Award for Novel of the Year in Spain and the Gustav Heinemann Peace Prize in Germany. In 2015, he was awarded an Honorary Doctorate of Letters from the University of East Anglia.