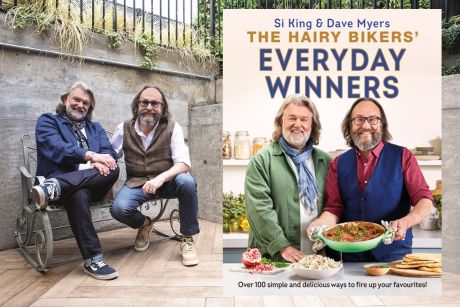 The Hairy Bikers - Everyday Winners
Join the Hairy Bikers for a wonderful in-person early book launch in Tring as they talk about their cracking new cookbook, Everyday Winners: Over 100 simple and delicious recipes to fire up your favourites!
Si and Dave will be talking with Steven Carter-Bailey - finalist of the eighth series of The Great British Bake Off.
This is a LIVE EVENT at the High Street Baptist Church in Tring. You can either enjoy this event at the venue or watch a virtual stream from home.
EVERYDAY WINNERS (HB £22.00)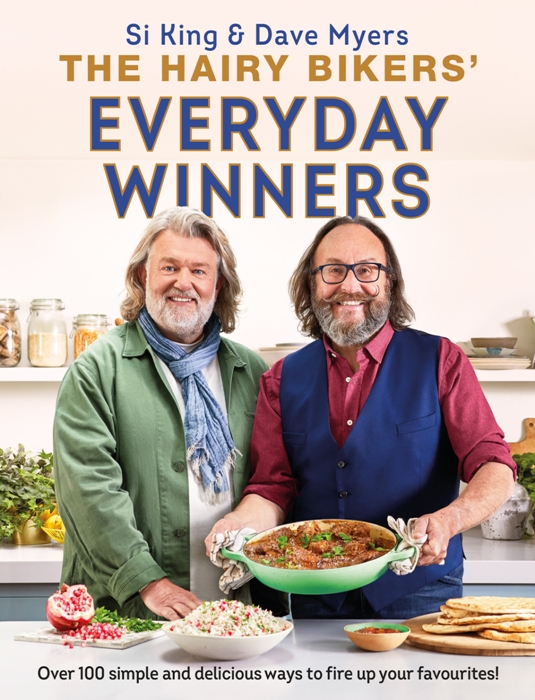 Over 100 simple and delicious recipes to fire up your favourites!
Si King & Dave Myers
THE 25TH COOKBOOK FROM THE BELOVED DUO!
Big flavours. Good ingredients. Uncomplicated food. That's what the Hairy Bikers are known and loved for. Now the kings of comfort, and nation's favourite cooking duo, bring you everyday cooking at its best.
For this book, Si and Dave went out to their fans and asked what we all love to eat at home, discovering our go to dishes. With this in mind, they share 100 new recipes for easy and delicious ways to elevate everyday family favourites into taste sensations.
From tasty roasts to mouth-watering curries, speedy stir fries to easy-to-cook pastas and pies, and irresistible puddings and bakes, EVERYDAY WINNERS is packed full of ideas to make every meal memorable.All made using readily available ingredients and simple techniques, these are recipes you can rustle up with no fuss - and are guaranteed to become must-make additions to your weekly repertoire.
About the authors
Si King and Dave Myers, a.k.a. the Hairy Bikers have been entertaining Britain with their TV shows and books for over a decade, and have sold in excess of 6 million copies of their books. They've become national treasures as they understand the importance of great food and home cooking to every household. Their unique blend of foodie expertise, humour and motorbike enthusiasm has earned them a huge and loyal following. They are regular faces on the BBC, with many Prime Time TV successes tucked under their leathers.
With their unique blend of tasty recipes, cheeky humour and irresistible enthusiasm, The Hairy Bikers have become Britain's favourite food heroes.
Born and bred in Barrow-in-Furness, Dave Myers' versatile skills have taken him to some unusual places. He worked in a steelworks as a student, to finance his studies in Fine Arts, and later joined the BBC as a make-up artist, specialising in prosthetics.
Si King hails from North East England and is a big, blond bearded biker with an infectious laugh. He worked for many years as an Assistant Director and Locations Manager for film and television, including the Harry Potter films.
Si and Dave met on the set of a TV drama in 1995 and have been cooking and riding together ever since. They have now written 25 cookbooks, including Veggie Feasts, One Pot Wonders, British Classics, Mediterranean Adventure, Mums Know Best, Bakeation, Meat Feasts and 12 Days of Christmas. In 2012, the boys shed more than six stone between them on The Hairy Dieters: How to Love Food and Lose Weight. They have also created a range of low-fat sauces (available in Asda and Ocado), launched an online subscription-based weight-loss club, The Hairy Bikers' Diet Club, and published an acclaimed autobiography, Blood, Sweat & Tyres.
Steven Carter-Bailey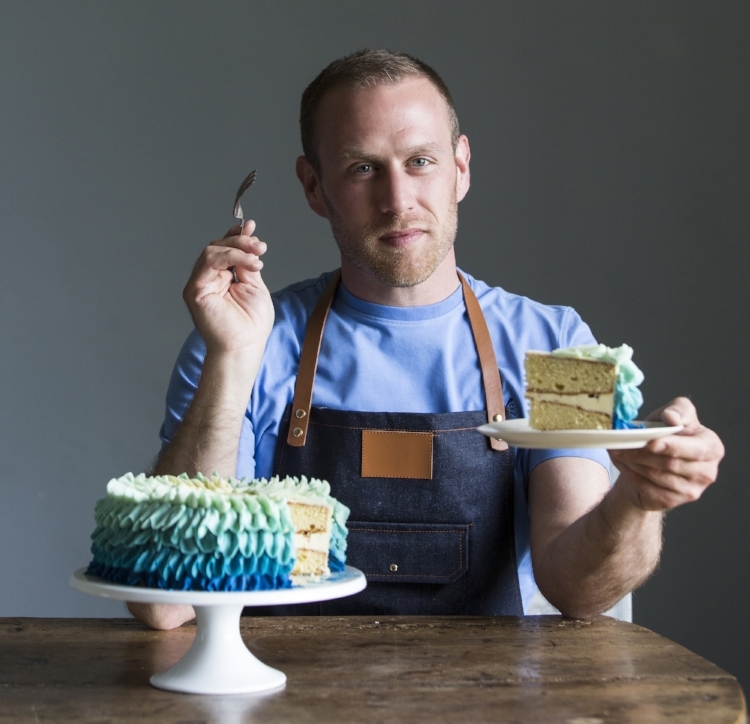 From a very young age, Steven would stand with his Mum in the kitchen, watching and mastering everything she was doing. His own skills in the kitchen developed over the years, but the most important lesson his Mum taught him was to relax and enjoy preparing food, whether it was for a family party or just Wednesday night dinner.
After years of working in corporate marketing, Steven finally plucked up the courage to enter Channel 4's eighth series of The Great British Bake Off. With a dream to just make it through the first week he finished as runner-up in the final, collecting three Star Bakers (and several Hollywood Handshakes) along the way. From his infamous loaf-shaped cake to an intricate bread handbag and a show-stopping chess set made of biscuit; Steven would always challenge himself on both style and substance.
Steven has taken his experience in the tent and skill and put it to good use. He regularly appears at food festivals across the country, with live demonstrations alongside his favourite celebrity chefs, as well as teaching at the prestigious Leith's School of Food and Wine.
With a steady stream of corporate clients including John Paul Mitchell Systems, Rubik's, BBC, Disney and Magimix as well as celebrity cakes for Sir Ian McKellen, Jonathan Van Ness, Jade Thirlwall and Nicola Coughlan; baking remains very much in the forefront.
Steven has also presented his own radio show and already features in the 4 Calling Birds podcast. In television he has baked alongside Anton Du Beke, appeared on ITV London News as a special reporter, exploring London's vibrant and diverse bakeries, and went back into the tent in 2019 to win the Great New Year's Bake Off.