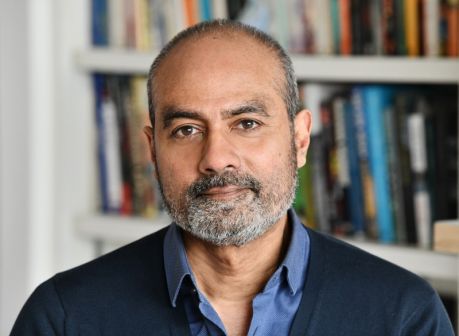 George Alagiah - The Burning Land
As greed and corruption taint the optimism of a nation, the political becomes deeply personal for former childhood friends, Lindi and Kagiso. Their beloved home country, South Africa, is rapidly turning into a powder keg, as nations fight for ownership of its land and resources. With the murder of one of the nation's bright young hopes, the fuse is well and truly lit.
Length - 60 mins
Tickets - £15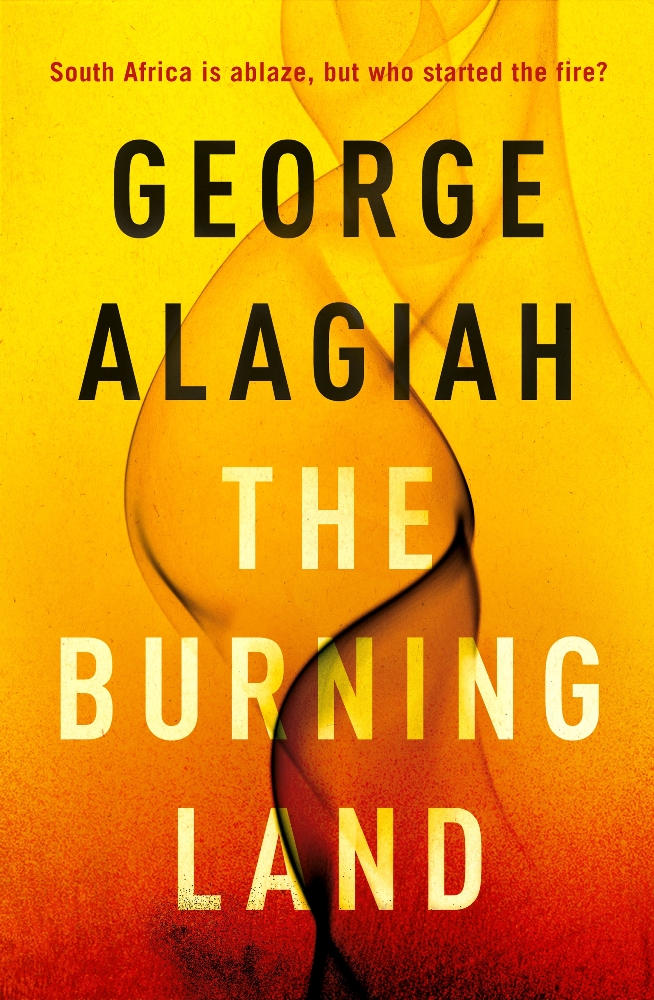 The exhilarating debut novel from BBC broadcaster George Alagiah
"It was never meant to be like this. Sabotage, yes. Propaganda, yes. All of that and more – but not this. Not murder."
As the hunt for his killer intensifies, Lindi and Kagiso come together to protect the land and people they love; even as events are set in motion that no one – least of all they – can control.
- Set in the land grabs of post-apartheid South Africa, this is a sharp and nuanced thriller with a strong female lead.
- The Burning Land is based on real events Alagiah witnessed, but was unable to report on, during his eight years as BBC correspondent for South Africa.
- Deals with themes of political activism, xenophobia, the environment, globalism and what happens when events spiral out of the control of those who sparked them. With environmental protest and debates about migration rarely out of the news, it could not be more timely.
- A specialist on Africa and the developing world, Alagiah has interviewed Nelson Mandela, Archbishop Desmond Tutu, former Secretary-General of the United Nations Kofi Annan and President Robert Mugabe of Zimbabwe.
- George Alagiah is based in London, and available for press.
Praise for The Burning Land

"A suspenseful and enlightening novel that portrays the extreme violence in the new South Africa with authority, precision of detail, and the kind of insight that makes the different factions and characters caught in the midst of the drama come vividly to life" – Sheila Kohler
"Pacey and stylish; immensely gripping – what a read" – Jeremy Vine
Further praise for George Alagiah
"Courageous, controversial, compassionate" - Daily Mail
"The emphatic authority that George Alagiah has brought to his reports from Africa for BBC News is just as strong a component of his book" - The Times
"Without rhetoric or rancour, his eloquent book places these issues in their true context, and frames some of the major moral questions of our time" – Independent
"An optimistic book suffused with Alagiah's outraged humanity" - Observer
About the author
George Alagiah is presenter of BBC News at Six, Britain's most watched news programme. That role followed ten years as a foreign correspondent, covering the 9/11 attacks on New York, the genocide in Rwanda, civil wars in Liberia, Afghanistan and Sierra Leone, and Nelson Mandela's presidency. He's won numerous awards, including The Royal Television Society and Amnesty International among others. Before the BBC he worked in print journalism. In 2008 he was awarded an OBE for services to journalism.