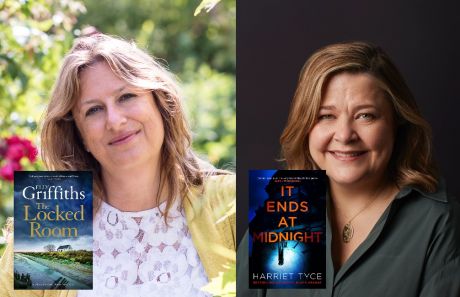 Elly Griffiths and Harriet Tyce
Join Elly Griffths and Harriet Tyce for a celebration of their lives, their amazing writing including their latest thrillers The Locked Room and It Ends At Midnight.
Elly and Harriet will be in conversation with friend of Our Bookshop, Niall Carmichael-Johns.

NB - This is a rescheduled event from April.
Date
Tuesday 14th June 2022
Time
7:30 PM
Doors Open
7:00 PM
Venue
Our Bookshop
The Locked Room by Elly Griffiths (rrp £20)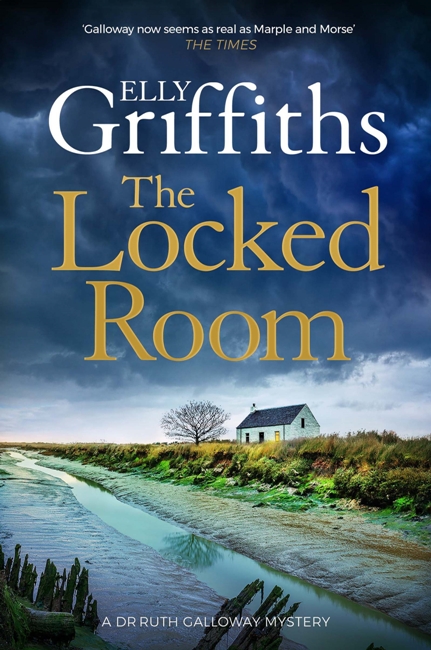 Ruth Galloway and DCI Nelson are on the hunt for a murderer when Covid rears its ugly head. But can they find the killer despite lockdown?
'GALLOWAY NOW SEEMS AS REAL AS MARPLE AND MORSE' The Times
'SET IN DIVINE NORTH NORFOLK. INTENSELY ATMOSPHERIC AND GREAT' India Knight
Ruth is in London clearing out her mother's belongings when she makes a surprising discovery: a photograph of her Norfolk cottage taken before Ruth lived there.
Her mother always hated the cottage, so why does she have a picture of the place? The only clue is written on the back of the photo: Dawn, 1963. Ruth returns to Norfolk determined to solve the mystery, but then Covid rears its ugly head. Ruth and her daughter are locked down in their cottage, attempting to continue with work and home-schooling.
Happily, the house next door is rented by a nice woman called Zoe, who they become friendly with while standing on their doorsteps clapping for carers. Nelson, meanwhile, is investigating a series of deaths of women that may or may not be suicide. When he links the deaths to an archaeological discovery, he breaks curfew to visit the cottage where he finds Ruth chatting to her neighbour whom he remembers as a carer who was once tried for murdering her employer.
Only then her name wasn't Zoe. It was dawn.
It Ends At Midnight by Harriet Tyce (rrp £16.99)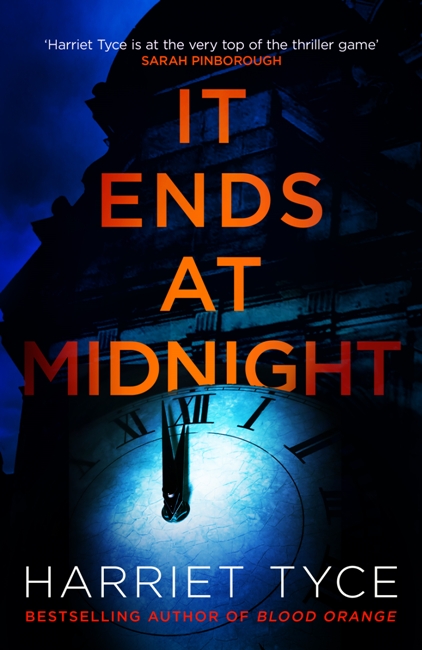 THE EXPLOSIVE, ADDICTIVE NEW THRILLER FROM SUNDAY TIMES BESTSELLER HARRIET TYCE.
'A blisteringly brilliant read. Harriet Tyce is at the very top of the thriller game.' Sarah Pinborough
'Intriguing characters, deceptive twists and a punch-to-the-gut finale. Harriet Tyce always delivers.' John Marrs
'I devoured this gripping novel in a couple of sittings, and raced to the shocking end.' Alex Michaelides
'This is another delicious treat from Harriet Tyce.' Louise Candlish
It's New Year's Eve and the stage is set for a lavish party in one of Edinburgh's best postcodes. It's a moment for old friends to set the past to rights - and move on. The night sky is alive with fireworks and the champagne is flowing.
But the celebration fails to materialise. Because someone at this party is going to die tonight. Midnight approaches and the countdown begins - but it seems one of the guests doesn't want a resolution. They want revenge.
Praise for Harriet Tyce:'Utterly compelling... I couldn't put it down' Lisa Jewell, No.1 bestselling author of The Family Upstairs'A classy thriller with complex and compelling characters' Clare Mackintosh, bestselling author of I Let You Go'A triumphant encore [...] intriguing, well-written and addictive' Sara Collins, award-winning author of The Confessions of Frannie Langton'Totally addictive - I was gripped' Sophie Hannah, author of Haven't They Grown'Gripping' Daily Mail'Twists that keep you frantically turning the pages' Sunday Mirror'Impossible to put down' Independent'Sizzlingly addictive' Heat