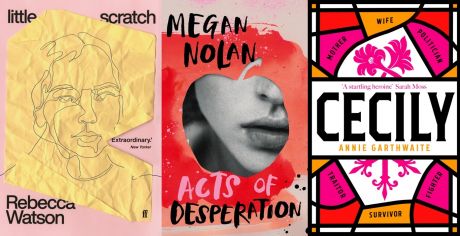 Debut Author Panel
Join our exciting debut authors panel as we discover their wonderful new novels and the challenges and obstacles they encountered on their individual pathways to becoming published.
Hosting the event is friend and fellow author (who took part in the 2019 Debut Panel) Jamie Fewery.
Debut Author Panel...
Megan Nolan - Acts of Desperation
Annie Garthwaite - Cecily
Rebecca Walton - Little Scratch
Interviewed by Jamie Fewery
Megan Nolan - Acts of Desperation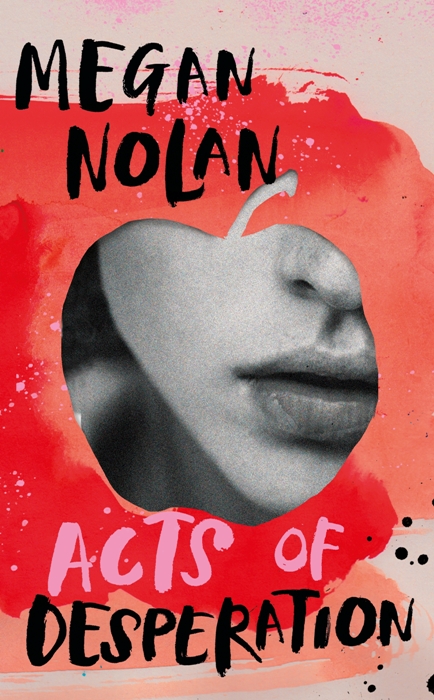 The astonishing, unruly debut from one of the most exciting new voices in Irish fiction: MEGAN NOLAN is a star in the making.
Books of 2021 picks: Guardian, New Statesman, Stylist, Esquire, AnOther Magazine, the i, Bustle
'Such brilliant writing about female desire... honest and visceral' Marian Keyes
'A dark, intense account of an obsessive love affair. It's great on the elation of falling in love and then its flip side, the anxiety, fixation and self-doubt. A really fine debut' David Nicholls
MEGAN NOLAN lives in London and was born in 1990 in Waterford, Ireland. Her essays, fiction and reviews have been published in The New York Times, The White Review, The Sunday Times, The Village Voice, The Guardian and in the literary anthology, Winter Papers. She writes a fortnightly column for the New Statesman. This is her first novel.
'Even now, even after all that took place between us, I can still feel how moved I am by him. Ciaran was that downy, darkening blond of a baby just leaving its infancy.
He was the most beautiful man I had ever seen. None of it mattered in the end; what he looked like, who he was, the things he would do to me. To make a beautiful man love and live with me had seemed - obviously, intuitively - the entire point of life. My need was greater than reality, stronger than the truth, more savage than either of us would eventually bear. How could it be true that a woman like me could need a man's love to feel like a person, to feel that I was worthy of life? And what would happen when I finally wore him down and took it?'
CECILY by Annie Garthwaite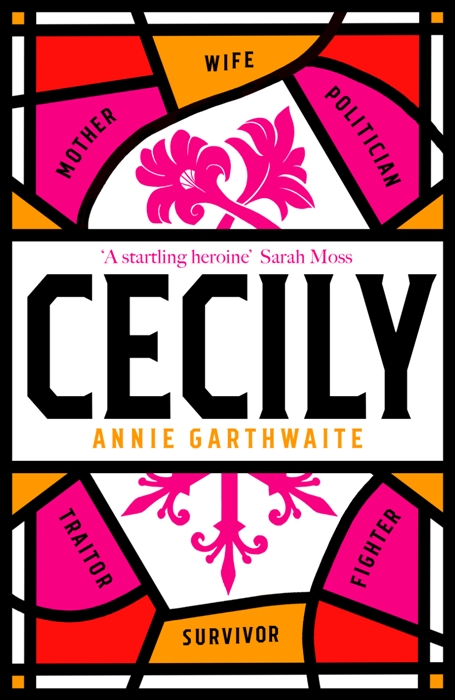 'A startling heroine' SARAH MOSS
'This important novel blazes on every page' CHRIS CLEAVE
'A vividly female perspective on the Wars of the Roses . . . what a feat' IMOGEN HERMES GOWAR
'Wolf Hall for the 2020s' MANDA SCOTT
'In vigorous, direct prose Garthwaite grippingly resurrects a remarkable woman'
THE SUNDAY TIMES
'CECILY owes a debt to Wolf Hall . . . Cecily herself is a strong, well-drawn character who springs to life in this absorbing debut. I look forward to hearing more from Annie Garthwaite and Cecily.' THE TIMES
Wife. Mother. Politician. Traitor. Fighter. Survivor. CECILY.
'Rebellion?'
The word is a spark. They can start a fire with it, or smother it in their fingertips.
She chooses to start a fire.
You are born high, but marry a traitor's son. You bear him twelve children, carry his cause and bury his past.
You play the game, against enemies who wish you ashes. Slowly, you rise.
You are Cecily.
But when the king who governs you proves unfit, what then?
Loyalty or treason - death may follow both. The board is set. Time to make your first move.
Told through the eyes of its greatest unknown protagonist, this astonishing debut plunges you into the closed bedchambers and bloody battlefields of the first days of the Wars of the Roses, a war as women fight it.
ONE OF THE GREATEST UNTOLD STORIES: Cecily stayed close to the centre of power through 80 years of tumultuous British history: mothering two kings, bearing twelve children, burying all but two, surviving beyond her house's ruin. For a woman at any time she is remarkable. For a woman during the 15th century, she is extraordinary. Written off over the centuries, her life is the one of the greatest untold stories in British history and has never been bought to life like this before.
A STARTLING NEW VOICE:Annie Garthwaite is a woman from a working class background who had never written anything before, but was obsessed with Cecily since childhood. She told herself if she didn't write Cecily's story at age 55, she would let it go: 3 years later, this extraordinary novel is the result.
AN EXHILIRATING FEMINIST RETELLING: perfect shelf-mates with Circe by Madeline Miller,Hamnet by Maggie O'Farrell, Katherine by Anya Seton.
Annie Garthwaite grew up in a working-class community in the north-east of England. She studied English at the University of Wales before embarking on a thirty-year international business career. In 2017 she returned to her first love, books, and set out to write the story of a woman she had always felt drawn to: Cecily Neville. This became her debut novel, CECILY.
Little Scratch by Renecca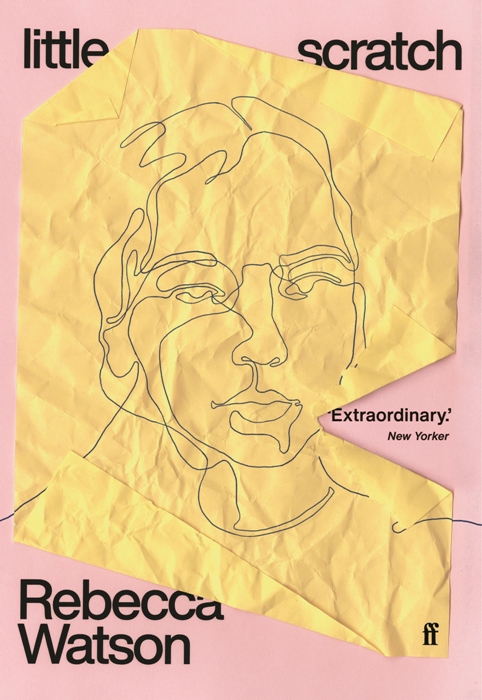 Rebecca Watson is Assistant Arts Editor at the Financial Times. Her work has been published in the Times Literary Supplement and Granta. In 2018, she was shortlisted for the White Review Short Story Prize. Her debut novel, little scratch was dubbed as on of the 'Observer 10 Best Debut Novelists of 2021'
**Shortlisted for the Desmond Elliott Prize 2021****An Observer 10 Best Debut Novelists of 2021**'An extremely perceptive depiction of power and agency.' Guardian'Startlingly original.' VOGUE'Extraordinary.' New Yorkerlittle scratch tells the story of a day in the life of an unnamed woman, living in a lower-case world of demarcated fridge shelves and office politics; clock-watching and WhatsApp notifications. In a voice that is fiercely wry, touchingly delicate and increasingly neurotic, the protagonist relays what it takes to get through the quotidian detail of that single trajectory - from morning to night - while processing recent sexual violence. little scratch is about the coexistence of monotony with our waking, intelligent lives.
It is a powerful evocation of how the external and internal aspects of our lives exist in a helix, and what it means to live out the course of a single day consumed by trauma. 'Wry, funny and heartbreaking.' Sophie Mackintosh'little scratch is a story that is urgent. It is a story that needs to be told.' Meena Kandasamy
'Reads like the cinders settling in the air after an explosion... daring and completely readable.' Colin Barrett
'little scratch is a little miracle... impossible to read it and not wish there were more books like it.' Alan Trotter
'Confident and vital... little scratch is an absolute gift.' Naoise Dolan
SUPPORTERS
We are grateful for the support of Pendley Manor and Big Yellow Self Storage in producing the Tring Book Festival