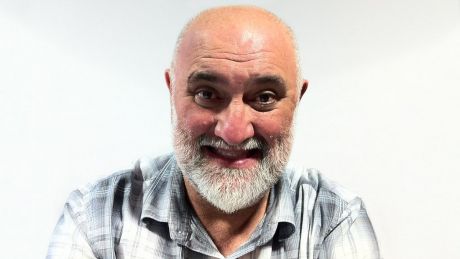 Alexei Sayle
Join Alexei Sayle as he talks about his life, his career in comedy and his writing with fellow comedian and author Arthur Smith.
Step inside the life and mind of one of comedy's biggest names. His career started as the first MC of the Comedy Store and a part of the early days of London's stand-up circuit through to his time as a recording artist and writer. There is very little across any form of entertainment or medium that he hasn't done.
This LIVE FESTIVAL EVENT is at the High Street Baptist Church in Tring. You can either enjoy this event at the venue or watch a virtual stream from home.
Born in Liverpool, the only child of Communist parents, Alexei moved to London in 1971 to attend Chelsea Art School. He became the first MC of the Comedy Store and later the Comic Strip. After years of stand-up, television, sitcoms, films and even a hit single, he published his first highly acclaimed collection of short stories. BARCELONA PLATES was followed by THE DOG CATCHER, two novels: OVERTAKEN and THE WEEPING WOMEN HOTEL and a novella, MISTER ROBERTS. STALIN ATE MY HOMEWORK is his first work of non-fiction. His last book was THATCHER STOLE MY TROUSERS.
THATCHER STOLE MY TROUSERS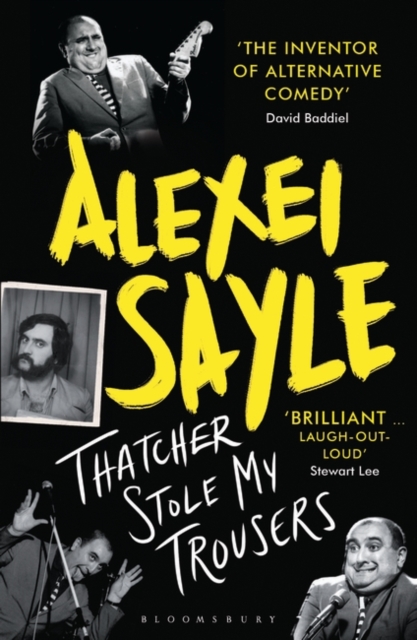 'Enlightening ... Funny, smart, original and provocative ... It is hard to imagine the stalwarts of Mock the Week recognising the Druze militia leader Walid Jumblatt in a London cinema' New StatesmanWhat I brought to comedy was an authentic working-class voice plus a threat of genuine violence - nobody in Monty Python looked like a hard case who'd kick your head inIn 1971, comedians on the working men's club circuit imagined that they would be free to continue telling their tired, racist, misogynistic gags forever.
But their nemesis, a nineteen-year-old Marxist art student, was slowly coming to meet them... Thatcher Stole My Trousers chronicles a time when comedy and politics united in electrifying ways. Recounting the founding of the Comedy Store, the Comic Strip and the Young Ones, and Alexei's friendships with the comedians who - like him - would soon become household names, this is a unique and beguiling blend of social history and memoir.
Fascinating, funny, angry and entertaining, it is a story of class and comedy, politics and love, fast cars and why it's difficult to foul a dwarf in a game of football.
SUPPORTERS
We are grateful for the support of Pendley Manor and Big Yellow Self Storage in producing the Tring Book Festival