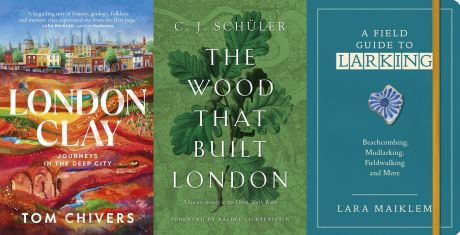 Unearthing The Past
Following the huge success of Mudlarking at our last book festival, Lara Maiklem returns with a new book and she is joined by Tom Chivers and CJ Schuler to discuss their books, their work and what we can learn from unearthing the past.
Our authors are interviewed by Alice Adams of Historic Royal Palaces
Date
Thursday 11th November 2021
Time
7:30 PM
Doors Open
6:45 PM
Venue
The Court Theatre
A Field Guide to Larking by Lara Maiklem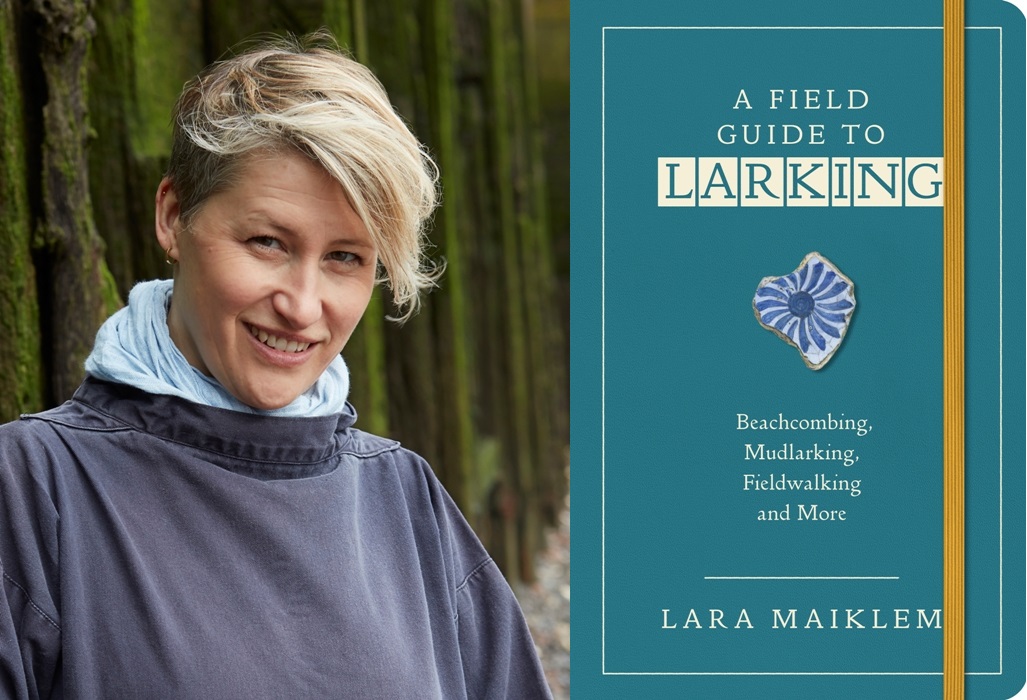 Beachcoming, Mudlarking, Fieldwalking and More
A practical, interactive and inspiring guide to 'larking' from the bestselling author of Mudlarking.
To lark is to get out and about, to explore the world around us and to discover the little treasures hiding in plain sight. We think, of course, of mudlarking but there is also beachlarking, fieldlarking or even simply exploring your own home with fresh eyes.
'The world is filled with overlooked wonders, you just need to slow down for long enough to find them.'
Lara Maiklem
In this beautiful field guide, mudlarker Lara Maiklem teaches us how to lark for ourselves. Including beachlarking, mudlarking and homelarking, this practical and interactive guide will inspire and reconnect you with nature. Each chapter includes some historical background on the larking activity, as well as key hints and tips to help you on your way. There are maps, charts and colour illustrations throughout to help identify finds and there are tide tables for mudlarkers and a flint guide for fieldlarkers.
Small enough to pop in a pocket, A Field Guide to Larking is richly informative and, like a journal, it invites you to interact – to makes notes and record finds along the way.
Lara Maiklem is a mudlark and the author of the critically acclaimed Sunday Times bestseller Mudlarking: Lost and Found on the River Thames. She has been mudlarking for almost 20 years and has spent a lifetime looking down for lost objects and interesting things. Among the thousands of things she has rescued from the mud are Tudor shoes, medieval pins, Roman pots, Georgian wig curlers and modern wedding rings.
Lara lives on the Kent coast, ten-minute walk from the beach and within easy reach of the river, which she visits as regularly as the tides permit.
LONDON CLAY by Tom Chivers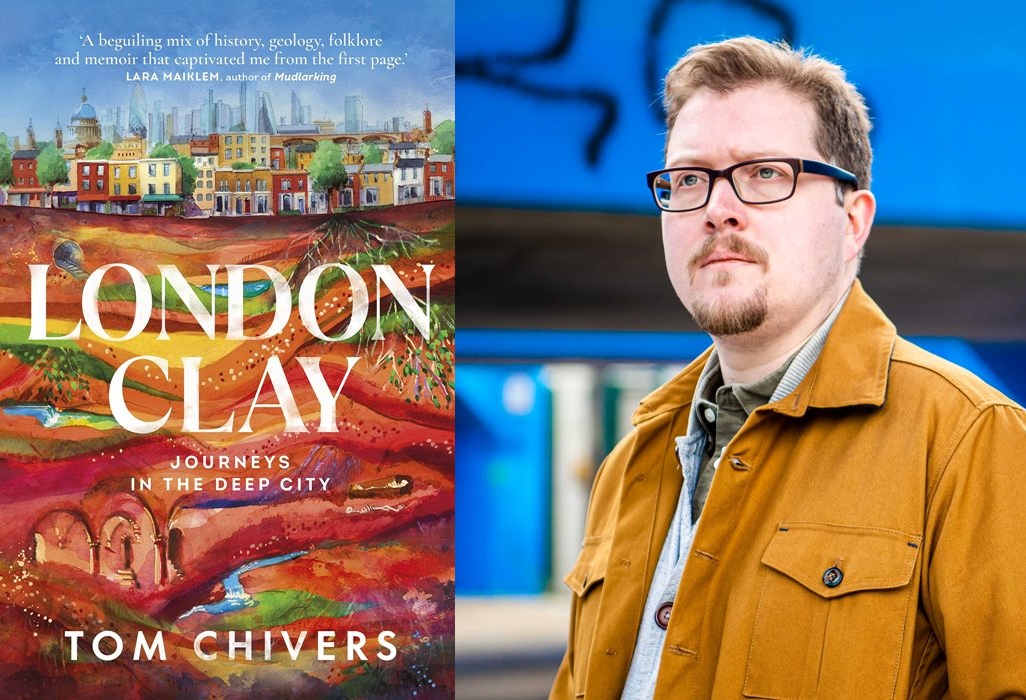 Journeys in the Deep City
"Gentle, all-observant Tom is the perfect guide for this exploration of London's nooks and crannies, places I thought I knew well and places I didn't even know existed. His beguiling mix of history, geology, folklore and memoir captivated me from the first page."
Lara Maiklem, author of Mudlarking
Part personal memoir, part lyrical meditation, London Claytakes us deep in to the nooks and crannies of a forgotten city: a hidden landscape long buried underneath the sprawling metropolis. Armed with just his tattered Streetfinder map, author Tom Chivers follows concealed pathways and explores lost islands, to uncover the geological mysteries that burst up through the pavement and bubble to the surface of our streets.
From Roman ruins to a submerged playhouse, abandoned Tube stations to ancient riverbeds, marshes and woodlands, this network of journeys combines to produce a compelling interrogation of London's past. London Clayexamines landscape and our connection to place, and celebrates urban edgelands: in-between spaces where the natural world and the city mingle, and where ghosts of the deep past can be felt as a buzzing in the skull. It is also a personal account of growing up in London, and of overcoming loss through the layered stories of the capital.
Written in rich and vivid prose, London Clay will inspire readers to think about what lies beneath their feet, and by doing so reveal new ways of looking at the city.
TOM CHIVERS is a poet and publisher. He is the author of two pamphlets and two full collections of poetry to date, and is director of the independent press Penned in the Margins. In 2008 he was the Bishopsgate Institute's first writer in residence, and has appeared widely at events and made a number of contributions to radio, including presenting a 30 minute documentary for Radio 4. He has collaborated with the climate arts organisation Cape Farewell and conducts immersive walking tours of London. Chivers is currently an Associate Artist of the National Centre for Writing.
"London, investigated through the medium of psycho-geology, is revealed as a nexus of energies, interconnections, memories and resurrections. Tom Chivers, with the forensic eye of an investigator, the soul of a poet, is an engaging presence; a guide we would do well to follow."
Iain Sinclair, author of London Orbital
"We are none of us here for long. Our lives matter hugely and yet in the great scheme of things not at all. This book grapples with our predicament in an entirely original way. It's entertaining, enlightening and deeply moving. You will learn something about London and a good deal about life."
Justin Webb
The Wood That Built London by CJ Schuler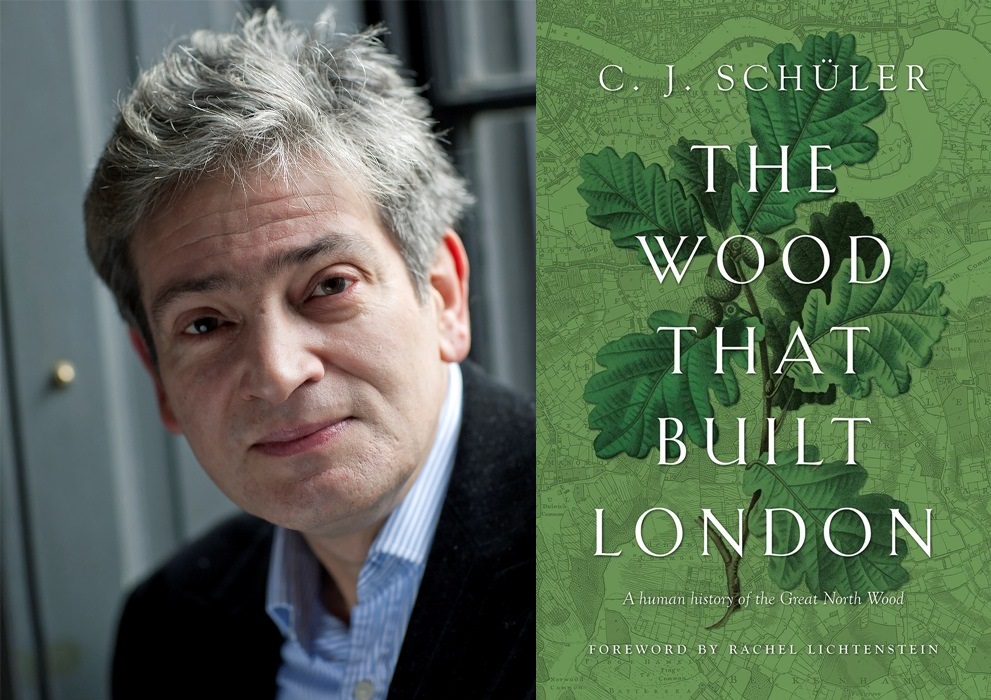 It is hard to imagine that the busy townscape of South London was once a great wood, stretching almost seven miles from Croydon to Deptford or that, scattered through the suburbs, from Dulwich to Norwood, a number of oak woodlands have survived since before the Norman Conquest. These woods were intensively managed for a thousand years, providing timber for construction, furniture and shipbuilding, and charcoal for London's blacksmiths, kilns and bakeries. Now they afford important green space, a vital habitat for small mammals, birds and insects.
Drawing on a wealth of documents, historic maps and environmental evidence, The Wood That Built London charts the fortunes of the North Wood from its earliest times: its ecology, ownership, management, and the gradual encroachment of the metropolis.
SUPPORTERS
We are grateful for the support of Pendley Manor and Big Yellow Self Storage in producing the Tring Book Festival