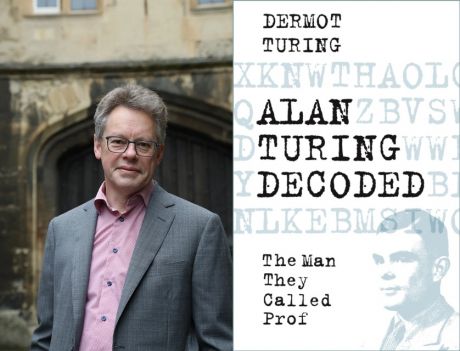 Sir Dermot Turing
We're proud to present author and presenter Sir Dermot Turing, nephew of Alan Turing and trustee of the Turing Trust. He will be discussing his latest book Alan Turing Decoded : The Man They Called Prof
Date
Sunday 7th November 2021
Time
2:00 PM
Doors Open
1:30 PM
Venue
The Court Theatre
Alan Turing Decoded : The Man They Called Prof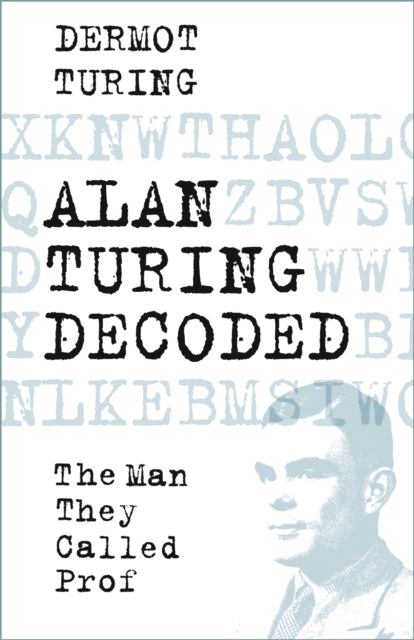 Alan Turing was an extraordinary man who crammed into his 42 years the careers of mathematician, codebreaker, computer scientist and biologist. He is widely regarded as a war hero grossly mistreated by his unappreciative country, and it has become hard to disentangle the real man from the story. It is easy to cast him as a misfit, the stereotypical professor.
But actually Alan Turing was never a professor, and his nickname 'Prof' was given by his codebreaking friends at Bletchley Park. Now Dermot Turing has taken a fresh look at the influences on his uncle's life and creativity, and the creation of a legend. For the first time it is possible to disclose the real character behind the cipher-text: how did Alan's childhood experiences influence the man? How did his creative ideas evolve? Was he really a solitary genius? What was his wartime work after 1942, and what of the Enigma story? What is the truth about the conviction for gross indecency, and did he commit suicide? In Dermot's own style, he takes a vibrant and entertaining approach to the life and work of a true genius.
About Sir Dermot Turing
Dermot Turing is the award-winning author of X, Y and Z – the real story of how Enigma was broken and has written numerous other books relating to his famous uncle Alan Turing, codebreaking and computing history.  He is also a regular speaker at historical and other events. He began writing in 2014 after a career in law. Dermot worked for the Government Legal Service and then the international law firm Clifford Chance, where he was a partner until 2014. His specialism was financial sector regulation, financial market infrastructure and bank failures. As well as writing and speaking, Dermot is a trustee of the Turing Trust and a Visiting Fellow at Kellogg College, Oxford.
SUPPORTERS
We are grateful for the support of Pendley Manor and Big Yellow Self Storage in producing the Tring Book Festival