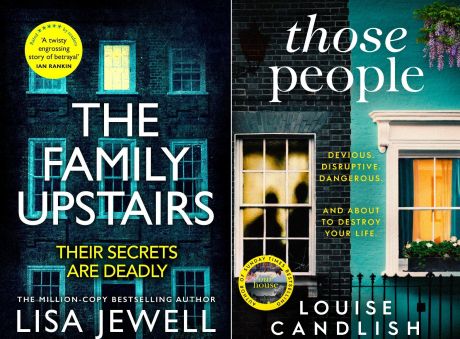 Lisa Jewell & Louise Candlish
Come and join two of our best selling crime authors in the UK as they discuss their new books with host and author Jules Wake.
Lisa Jewell is a top 10 New York Times and number one Sunday Times author who has been published worldwide in over twenty-five languages. Her new book is called The Family Upstairs. Two entangled families. A house with the darkest of secrets. A compulsive new thriller from Lisa Jewell.
Louise Candlish is the Sunday Times bestselling author of thirteen novels. Her thriller Our House is a #1 bestseller and winner of the British Book Award - Crime & Thriller Book of 2018. 'Prepare to be gripped; her new book Those People is nail-bitingly tense from the first page to the last. Louise Candlish shows us the dark side of suburbia – and of ourselves'.
Length - 60 mins
Tickets - £12
Lisa Jewell
Lisa was born in London in 1968. Her first novel, Ralph's Party, was published in 1999. It was the best-selling debut novel of the year. Since then she has published another sixteen novels, most lately a number of dark psychological thrillers, including The Girls and Then She Was Gone (both of which were R&J Book Club picks). Lisa is a top 10 New York Times and number one Sunday Times author who has been published worldwide in over twenty-five languages.
She lives in north London with her husband, two daughters, two cats, two guinea pigs and the best dog in the world.
Lisa has sold over 4.5m books worldwide
THE FAMILY UPSTAIRS
In a large house in London's fashionable Chelsea, a baby is awake in her cot. Well-fed and cared for, she is happily waiting for someone to pick her up.
In the kitchen lie three decomposing corpses. Close to them is a hastily scrawled note.
They've been dead for several days.
Who has been looking after the baby? And where did they go?
Two entangled families. A house with the darkest of secrets.
"I inhaled it in one sitting. A gripping plot, characters you love but can't trust, and a thumping emotional heart, Lisa Jewell has done it again."
Sarah Pinborough, Behind Her Eyes
Louise Candlish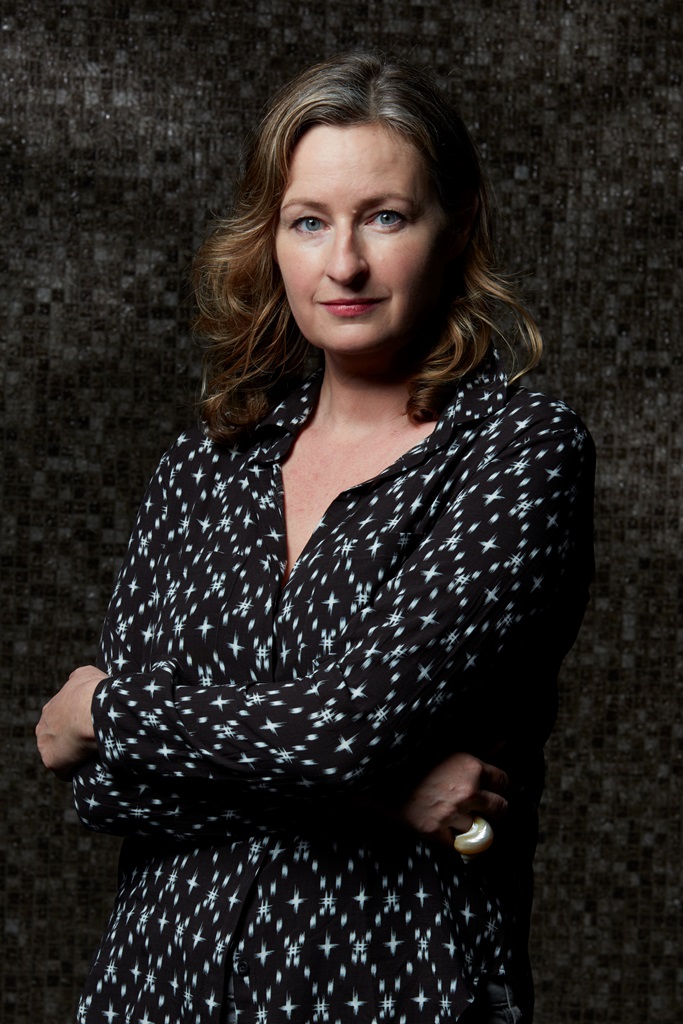 Louise Candlish is the Sunday Times bestselling author of thirteen novels. Her thriller OUR HOUSE is a #1 bestseller in paperback, ebook and audiobook and winner of the British Book Award - Crime & Thriller Book of 2018. Optioned for TV by 'Death in Paradise' producers Red Planet Pictures, it was picked as a Book of the Year 2018 by the Washington Post, Publishers Weekly, Real Simple, the Guardian, the Daily Mail, the Sunday Express, Red and Heat.
Louise lives in South London with her husband and daughter.
In 2018, Louise Candlish brought you the Sunday Times bestseller OUR HOUSE…
Now it's time to talk about her new standalone novel, THOSE PEOPLE…
Until Darren and Jodie move in, Lowland Way is a suburban paradise. Friendly neighbours. Children playing out in the street. But newcomers Darren and Jodie don't follow the rules and soon disputes over loud music and parking rights escalate into threats of violence.
Then, early one Saturday, a horrific crime shocks the street. As the police go house-to-house, the residents close ranks and everyone's story is the same: They did it.
But there's a problem. The police don't agree. And the door they're knocking on next is yours.
'Sharp satire and a plot that builds to a roiling boil with a couple of oh-so-clever final twists in close succession: Louise Candlish is one very clever writer'
Sarah Vaughan, author of Anatomy of a Scandal
'A delicious slice of urban noir. I loved it' Harriet Tyce, author of Blood Orange