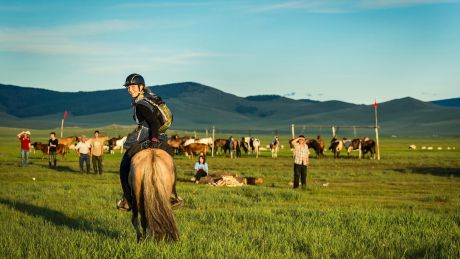 Lara Prior-Palmer - Rough Magic
The Tring Book Festival delights in bringing you remarkable and unlikely stories and few are more extraordinary than Rough Magic. The Mongol Derby is the world's toughest horse race. A feat of endurance across the vast Mongolian plains once traversed by the people of Genghis Khan, competitors ride 25 horses across a distance of 1000km. Many riders don't make it to the finish line. In 2013 Lara Prior-Palmer - nineteen, under-prepared but seeking the great unknown - decided to compete in the world's longest, toughest horse race, and emerged as its youngest and first-ever female winner.
Length - 60 mins
Tickets - £12
"Palmer's memoir of beating the odds to become a horse champion is an inspiring saga of perseverance – and a classic underdog tale."
"(Prior-Palmer's) gorgeous, sensual depiction of this race is a literary marvel; it feels like you are riding alongside her across the desolate steppes; her verbal acuity makes vivid the most elusive of landscapes; her triumph becomes ours."
The Mongol Derby is the world's toughest horse race. A feat of endurance across the vast Mongolian plains once traversed by the people of Genghis Khan, competitors ride 25 horses across a distance of 1000km. Many riders don't make it to the finish line.
In 2013 Lara Prior-Palmer – nineteen, underprepared but seeking the great unknown – decided to enter the race. Driven by her own restlessness, stubbornness, and a lifelong love of horses, she raced for seven days through extreme heat and terrifying storms, catching a few hours of sleep where she could at the homes of nomadic families. Battling bouts of illness and dehydration, exhaustion and bruising falls, she found she had nothing to lose, and tore through the field with her motley crew of horses. In one of the Derby's most unexpected results, she became the youngest-ever champion and the first woman to win the race.
Told with terrific suspense and style, in a voice full of poetry and soul, Rough Magic's the extraordinary story of one young woman's encouter with oblivion, and herself.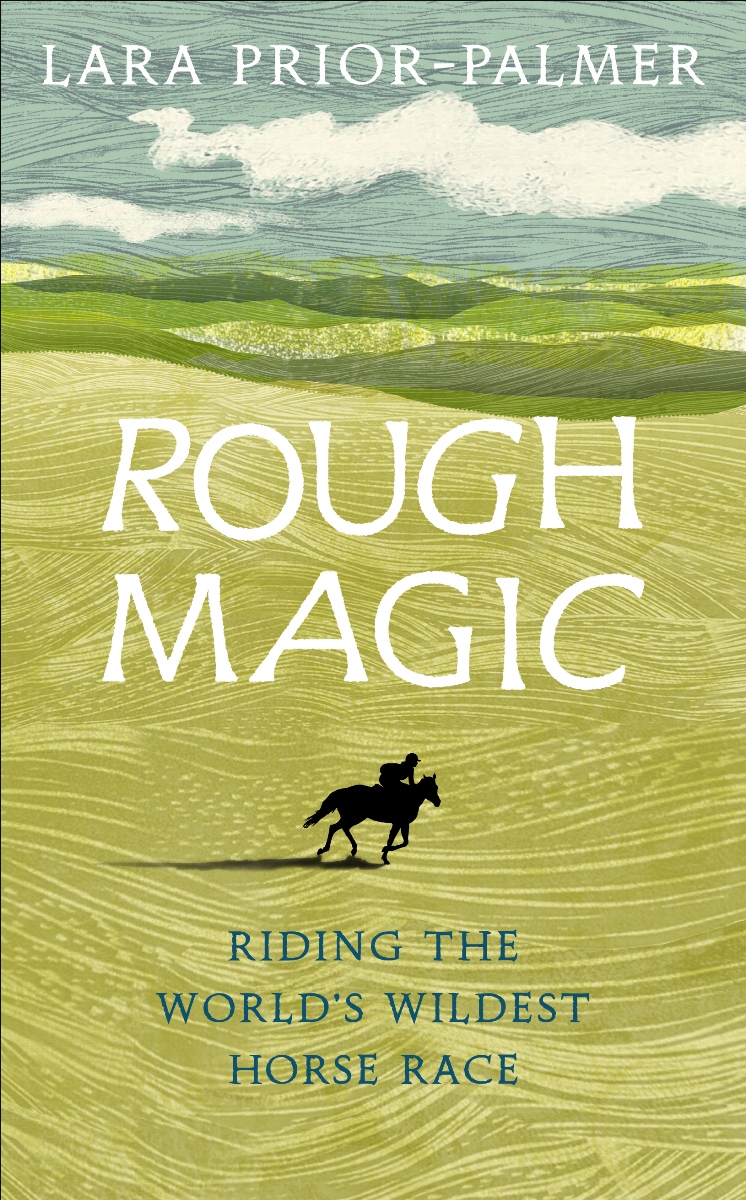 LARA PRIOR-PALMER was born in London in 1994. Her aunt is Lucinda Green, a legendary rider and one of the UK's best-ever equestrians. Lara studied conceptual history and Persian at Stanford University. In 2013, she competed in the 1000-kilometer Mongol Derby in Mongolia, sometimes described as the world's toughest and longest horse race. Rough Magic is her first book.
"Rough Magic is (Prior-Palmer's) chronicle of the experience, and if her debut as an author is half as strong as her maiden effort in racing, it will be well worth the read." HuffPost
"Rough Magic is the most entertaining memoir I've read in years. It's thrilling, hilarious, unexpected, and ultimately breathtaking. I loved every minute of this wild ride." Abbi Geni, author of The Wildlands and the award-winning The Lightkeepers
"Prior-Palmer's style is a fascinating mix of pep and poignancy. A really terrific story by a spirited new voice." Sara Baume, author of A Line Made by Walking
"In Rough Magic she possesses Annie Dillard's brilliance for noticing, laced with a wild and glistering humour. If an intellect can be said to be elemental, this is it." Josephine Rowe, author of A Loving, Faithful Animal
"This debut memoir is a brilliant literary exploration of loneliness and an exhilarating, funny, soulful account of how one young woman, against all odds, won a truly extraordinary race." Kristen Radtke, author of Imagine Wanting Only This
"As fast-paced as the swiftest Mongolian race horse, Lara's searingly honest account of her astonishing rise from hopeless underdog to Mongol Derby Champion leaves grit in your teeth and dust in your hair. I laughed, I cried and I felt every bruise. I was riveted till the last word and left with lasting daydreams of Mongolian horizons." Felicity Aston, author of Alone in Antarctica