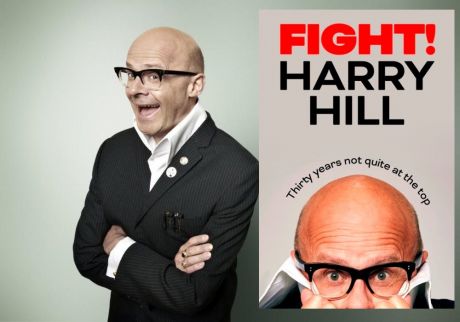 Harry Hill
Join multiple award-winning comedian, presenter and author Harry Hill as he discussed his life, his comedy and his wonderful memoir, Fight!: Thirty Years Not Quite at the Top.

Date
Saturday 13th November 2021
Time
7:30 PM
Doors Open
7:00 PM
Venue
The Court Theatre
Fight!: Thirty Years Not Quite at the Top by Harry Hill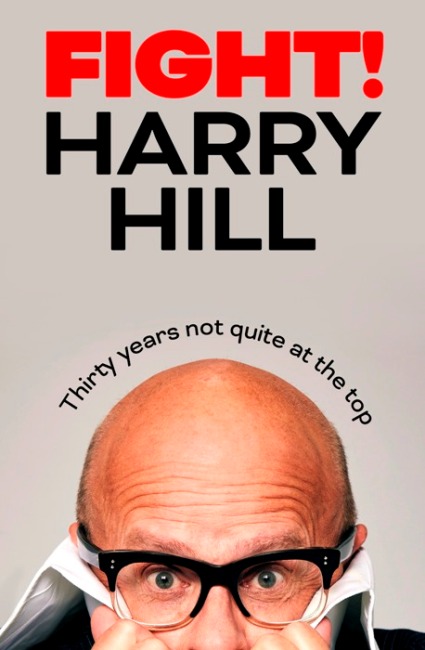 In this highly entertaining memoir from one of the nation's most popular comedians, Harry Hill takes an honest and hilarious look back at his life and career through the lens of what didn't go right.
We join him on the journey in childhood, and his starring role in the cub panto, through a short-lived career as a hospital doctor - where he was reprimanded for daydreaming during a life-saving operation - to slogging it out on the comedy circuit in the 90s alongside comics like Bill Bailey and Jo Brand - to becoming a national TV teatime favourite.
He takes us behind the scenes of his ill-fated X-Factor musical I Can't Sing!, on a very strange car journey with Simon Cowell, and shares what he said to the Queen when he found himself alone with her backstage at the Royal Albert Hall.
Harry's was a fight to not quite the top of the showbiz food chain. Full of truthful reflection and uproarious stories, he finds joy in failure, creativity in struggle and revels in the lessons to be learnt from a flop.
ABOUT HARRY HILL
Multiple award-winning comedian, presenter and author Harry Hill has been one of the UK's most respected and inventive entertainers for nearly thirty years. Harry was born in Woking in 1964, grew up in Kent and lived as a teenager in Hong Kong. He trained as a doctor, holds a medical degree from the University of London, and is still registered as a medical practitioner. Starting with his own ingenious comedy series on BBC2 and Channel 4, he went on to create the hit ITV series Harry Hill's TV Burp which ran for ten years. More recently he has starred in three series of ITV's Harry Hill's Alien Fun Capsule, and BBC2's Harry Hill's World of TV. He is the longstanding voice of ITV's You've Been Framed, and is the presenter of Channel 4's Junior Bake Off. As an author he has written several best-selling joke books, and amongst others, the popular children's series Matt Millz. He is also an artist and has shown his work at the Royal Academy.
He has won the Perrier Best Newcomer Award, eight British Comedy Awards, three BAFTAs, and a Level 4 BAGA Gymnastics Award (forward roll, cartwheel, crab and roundoff).
SUPPORTERS
We are grateful for the support of Pendley Manor and Big Yellow Self Storage in producing the Tring Book Festival