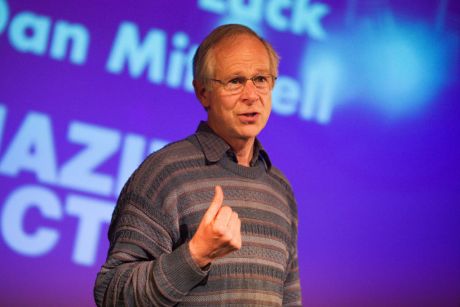 Andrew Lack - Robins, swifts and my Father, the 'hero of modern ornithology'
David Lack (1910 – 1973) was one of the leading biologists of the 20th Century. His pioneering life-history studies of the living bird helped to change the nature of ornithology. He wrote several pioneering books and was awarded the Darwin Medal of the Royal Society in 1972.
Length - 60 mins
Tickets - £10
Robins, swifts and my father, the 'hero of modern ornithology'.
David Lack (1910 – 1973) was one of the leading biologists of the 20th Century. His pioneering life-history studies of the living bird helped to change the nature of ornithology. He wrote several pioneering books and was awarded the Darwin Medal of the Royal Society in 1972.
His son, Andrew Lack, a biologist at Oxford Brookes University, will discuss his father's contribution and the privilege he had in re-writing and adding to two of his books, Robin Redbreast and Swifts in a Tower, for a 21st century audience.
Additionally, given the importance of the date of the show, Andrew will also discuss his book 'Poppy' and it's symbolism to war and remembrance.